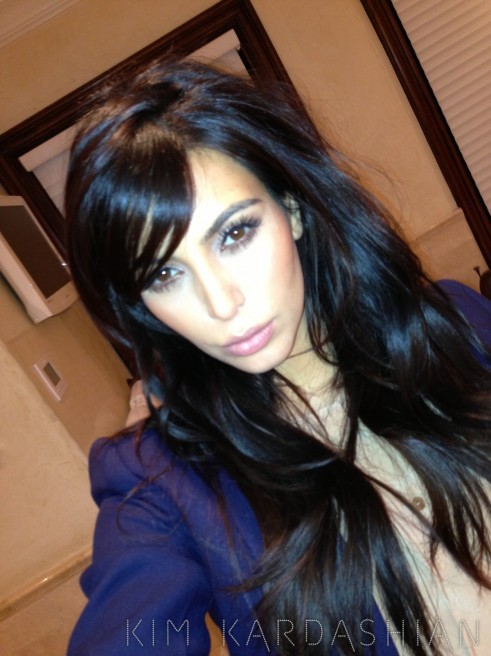 It seems Kim Kardashian has cut her bangs. Again. No, but "for real" this time. Not like the last time, when she made everyone (OK, me) believe she did.
The star posted a photo of her new hairstyle on her website with the caption "I cut my bangs for real! What do you guys think of my new look? Xo."
I'm not saying Kim is attention-starved, but I do find it interesting that the day after the Golden Globes, she found an excuse to turn the attention back on herself.
So what do you think? Love, hate, could care less? Let us know in the comments below!
Read More: The Secret Behind Rachel Weisz's Golden Globes Glow