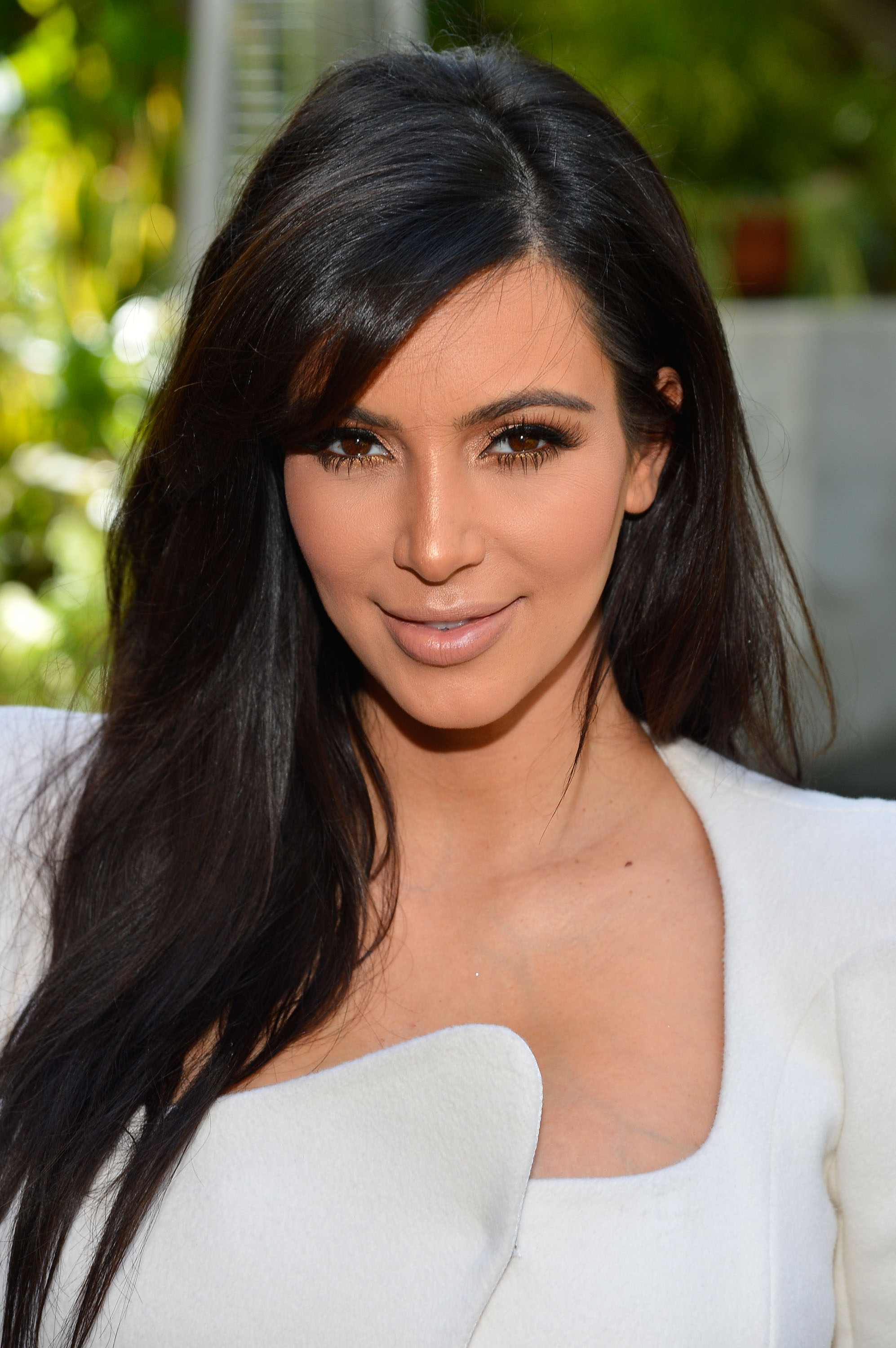 After a 72-day marriage and the announcement of baby Yeezus being brought into the world, it's safe to say there's little Kim Kardashian can do to shock us. Little, that is, besides completely change the look she's become so famous for. So,  when the new mom stepped out with bombshell blonde locks (which you can see pictures of here), we wanted to know one thing: Why?
MORE: Khloe Kardashian's Hairstylist Dishes About Favorite Looks and Instagram Inspiration
Cut by Chris McMillan, the same genius hands behind Jennifer Aniston's famous 'do, and colored by her long-time colorist George Papanikolas, Kim's new look has already sent fans (and haters, naturally) into a frenzy of comments. When we caught up with George to talk about the new look, he told us, "She has been wanting to go blonde for quite some time. For her debut, she needed to do something completely different! We did a very heavy ombre and incorporated some heavy highlights to go with it to really give it that modern twist."
MORE: How to Make Ombre Hair Last: Tips From the Kardashians' Hairstylist
There you have it, folks: Kim needed a makeover for her post-baby body debut (still TBA). For those of you who aren't making any world debuts but still want to lighten up your deep, dark locks, George suggests, "Go see a professional when you're changing your hair to such a drastic color. So many things can go wrong with that and you want to prevent further damaging the hair. Also, moisturize and treat your hair a week prior to the change."
See Kim's new blonde hair here. 
Do you like Kim's blonde hair? Tell us in the comments below!
Image via Frazer Harrison/Getty Images