"It's baaaaack!!!!" That's the caption accompanying Kim Kardashian's latest Instagram of her once-again blonde hair. We always liked the reality star with lighter locks, but we're suspicious that the new look may not be permanent.
For one thing, she says she's on set, so it could be that the new look is just for the day. Also, in the first photo you can see extensions upon extensions lying on the table, so is she possibly wearing a wig? We'll have to wait and see how long the blonde lasts this time, but one thing is for sure: her tan is these photos is no joke.
Do you prefer her blonde or brunette?
UPDATE: Turns out the blonde was just a wig. We can all calm down now.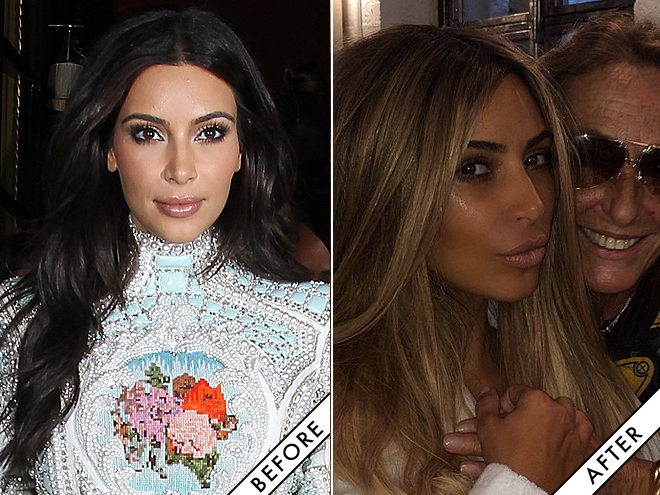 Read more: Revealed! Celebrities' Natural Hair Colors