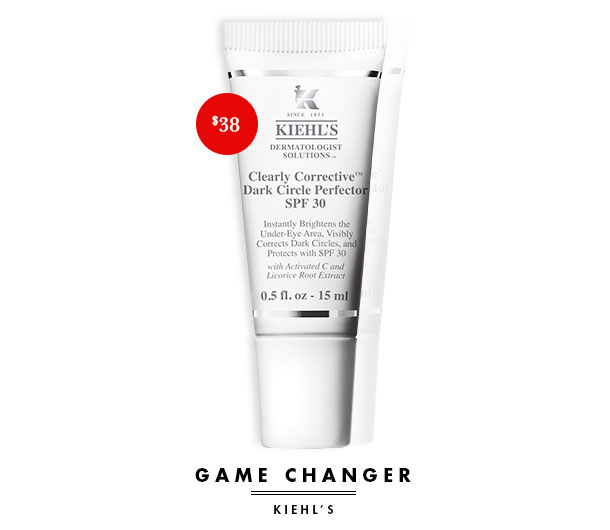 We'd liken our relationship with eye cream to Goldilocks's relationship with porridge: It's an ongoing search for "just right" that rarely comes to true fruition before we get caught in the act by the three bears. Okay, maybe slightly less of that last part, but the gist is pretty much the same. What we're saying is that finding an eye cream that hits all the right marks—not too thick, not too oily, doesn't make our eyes sting (!)—is no easy feat.
One thing we've learned about caring for our under eyes is that prevention is key. Don't smoke, don't squint, wear sunglasses—and for the love of God, use SPF. This adds yet another qualifier to the things that make a daytime eye cream great. Lightweight and gentle, with adequate sun protection, is what we're looking for, because simply moisturizing the area is not enough. After all, if we're going to add an extra step to our morning routines, we want to make it count.
Kiehl's Clearly Corrective Dark Circle Perfector SPF 30 is the Holy Grail we've been searching for. It targets the appearance of dark circles, resulting not only in an instantly more awake look thanks to a sheer brightening tint, but also long-term improvements provided by vitamin C and soothing licorice extract. And that sun protection we were talking about? As far as an eye cream goes, SPF 30 really can't be beat, with 100% mineral filters that won't irritate even the most sensitive complexions.
Things didn't turn out so well for Goldilocks in the end, but as for us? The resolution has been just right.
Read more from Daily Makeover: The One Thing You're Not Doing to Hide Dark Circles