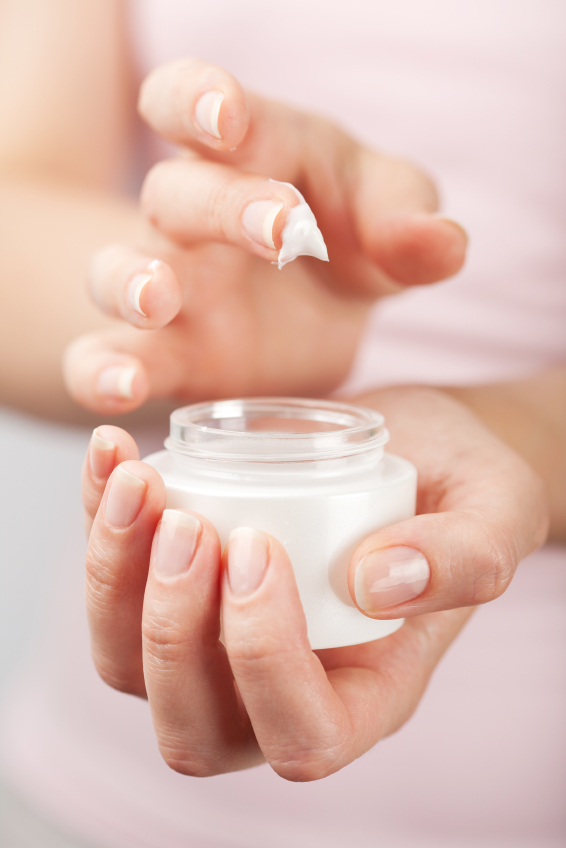 Moisturizing is arguably the most important step in your daily beauty routine, keeping your skin supple, elastic and younger-looking. So, when choosing a face lotion, you want to make sure it's packed with vital ingredients that will really make a difference over time.
No matter your skin type or age, here are the five essential components that should be in your daily face cream in order to help you maintain optimal skin health. Make sure to double check that label before making your next skincare purchase!
MORE: 101 Best Tips for Clear Skin
Sun protection: This should go without saying, but sunscreen needs to be worn daily — and ideally, you should be slathering on an SPF of 30 for the best effects. Sun damage not only causes wrinkles, age spots and broken capillaries, but it can also turn deadly. No excuses, ladies.
Antioxidants: Renowned dermatologist Dr. Jeannette Graf says that antioxidants actually work synergistically with SPF to further protect your skin from damaging UV rays. She explains that antioxidants also fight free radicals, which are small molecules that disrupt healthy DNA of skin cells and lead to premature aging.
MORE: 10 Skin Mistakes You're Making
Retinoids: Retinoids are a form of highly effective vitamin A, Graf says, and include over-the-counter products like retinol and retinaldehyde, as well as prescription-strength retinoic acid like, Renova or Retin-A. She explains that Retinoids are the most well-researched and understood anti-aging ingredient — yes, there are nearly three decades of medical research behind their effectiveness. "Retinol stimulates cell turnover, which in turn helps increase collagen production," she says. "It also helps with fine lines, wrinkles and hyperpigmentation." If you're worried about how this ingredient may react with sensitive skin, know this: The newer formulas are formatted differently than the old ones, she explains, meaning that they can penetrate your skin on a deeper level and don't cause as much irritation as older versions.
Peptides: These chains of amino acids act as messengers, Graf says, signaling your skin to set off a series of various reactions that can lead to collagen production and elastin stimulation, among other good-for-your-skin actions that help slow the physical aging process. "They are most useful at night when the skin is in renewal mode because they heal and regenerate the skin," she explains.
Hyaluronic Acid: "Hyaluronic Acid is a must for any moisturizer," says Graf. "It's a humectant that keeps the skin hydrated by drawing water to the skin." When the skin is dehydrated, its natural exfoliating enzymes stop working, leading to a build up of dead, clogging skin cells. (Gross.)
Image via Istock