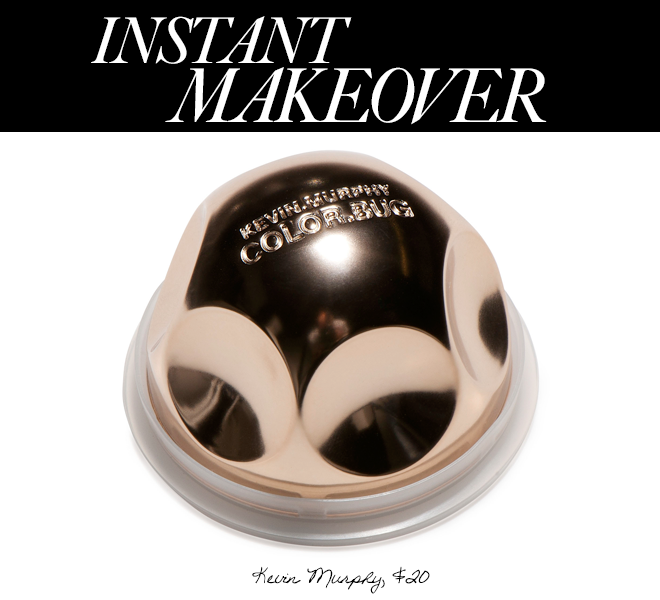 Occasionally we come across a product that bestows an immediate glow, changing our look (for the better!) in an instant. Since we'd be remiss to keep them to ourselves, we highlight these genius finds in our Instant Makeover series.
This is for the dark haired ladies out there. If you don't want to spend the time or money at the salon for natural-looking highlights (or just want temporary color), I've found the perfect alternative. Add a bronze shimmer to hair with the Kevin Murphy Shimmer Bug ($20, kevinmurphy.com.au for salon locations) — the newest addition to the color bug hair chalk collection.
The application only takes two steps. Separate the strand you plan to color and apply hairspray so the dye has something to adhere to. Then rub the ball of chalk over the piece until you have the desired amount of product. You can either apply all over (like the stylist demonstrates in this video) or just at the tips, which is what I do. The end result is lighter pieces with a subtle shimmer. And because you're applying chalk and hairspray, it has a matte, almost rough finish to it — perfect to pair with beach waves.
Because the chalk is darker than most blonde shades, it works best on dark hair. I have a reddish auburn color and it's just deep enough to have a nice contrast to the bronze.
Read more: The Do's And Don'ts Of Highlights For Hair