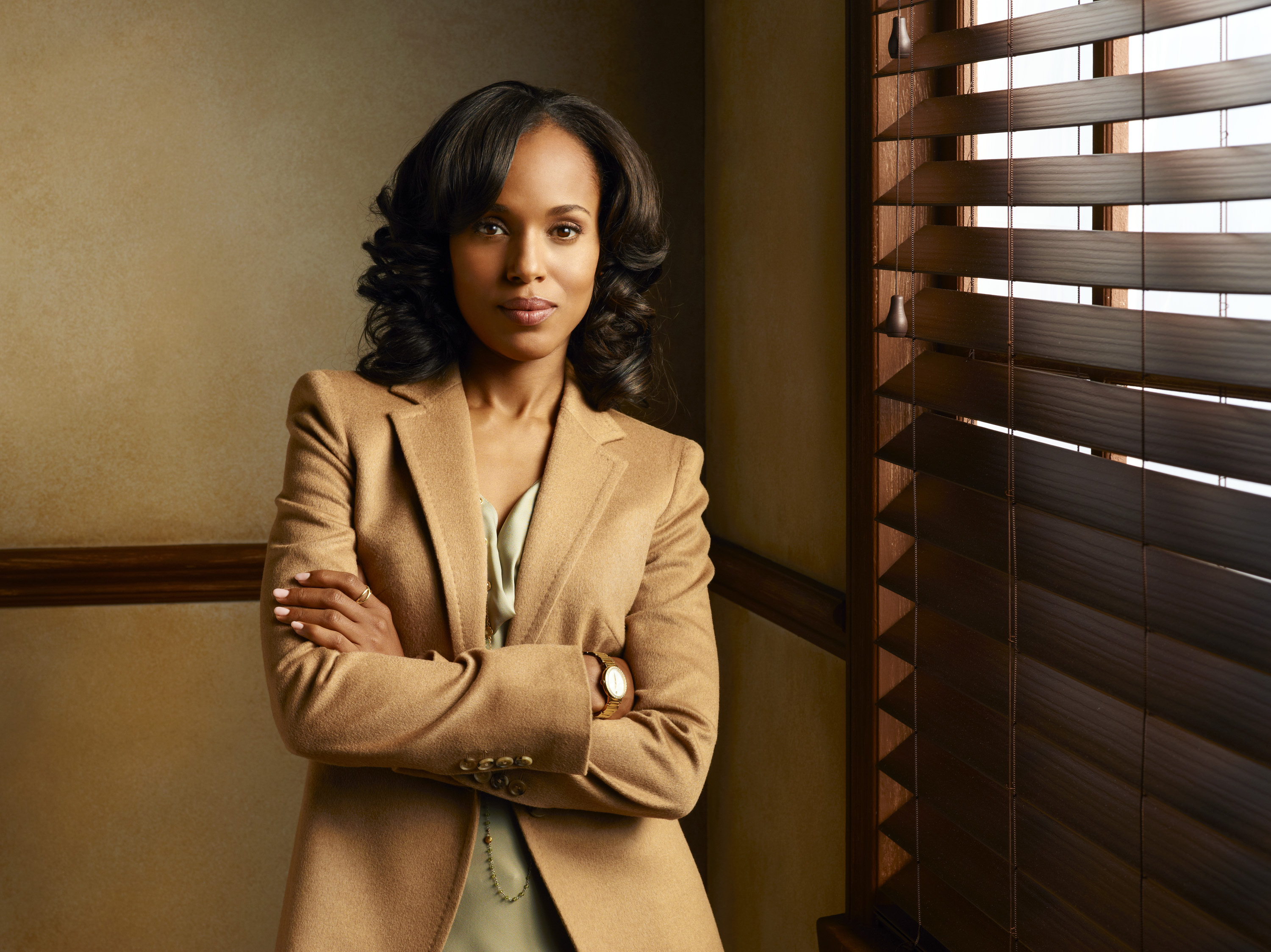 Every time we embark on a new TV show to binge watch on Netflix, we also find ourselves feverishly searching for how to get the look of our favorite characters. Once you watch "Girls" for twelve straight hours, you'll undoubtedly be Googling "How to look like Allison Williams" or stalking the actress' Instagram account for hair inspiration. Every now and then, though, a show's makeup team shows themselves via social media, and teaches us normal people how to look like the gorgeous women on the silver screen.
The latest installment of the socially savvy glam squad comes from ABC's "Scandal" in the form of the @ScandalMakeup on Twitter, where the show's beauty team shares tips, tricks and products for getting the looks for your favorite characters. Want to look like Kerry Washington's character Olivia Pope? Now you can! In timely fashion for the return of season 3, The Cut interviewed Denise Hood, the makeup lead and Linda Villalobos, lead hairstylist on the show, and scored the Scandal-ous secrets to getting the characters to look so flawless. Considering the ladies on the show are no-nonsense women who need to look presentable but have zero down time for beauty, their products go for quality over quantity. Read on below for the expert advice!
Olivia Pope's perfect lip color for kissing Fitz: "It's a natural lip, using a Chubby Stick from Clinique called Whole Lotta Honey. It's a color and texture that is so easy for the Olivia character to put on," Hood says. As for her look after fooling around with Fitz, Hood uses Tarte Cheek Stain in Flush.
The concealer that "changes lives:" Considering the long hours of filming and minimal time for makeup touch-ups, Kerry Washington's makeup artist Sherry Knight swears by NARS Creamy Concealer in Caramel. Sherry even went as far as to say that it changed her life, and once she used it, she never had to touch up Kerry's under eye area again. That's a concealer we can get behind.
How they get their skin to look so flawless: Like we mentioned, this show is all about quality products over quantity. Hood says, "Mellie and Quinn wear Cle de Peau Foundation. Mellie has really, luminous, pretty skin and the Cle de Peau foundation gives it a pretty canvas that you can see skin through. For Abby, there's this La Prairie foundation color that is made for her skin. It's all expensive but sometimes they're in that makeup for sometimes fifteen hours; we don't always have time to touch up the face all day long. To make the makeup last, we use three basic primers: Giorgio Armani Light Master Primer, Amazing Cosmetics's Anti-Aging Primer, and Lorac."
What makes Olivia's hair so bouncy: Let's face it, Olivia Pope has a power walk, and the girl's hair needs to be just as powerful. "I try not to put too much product in her hair, because I love for her hair to move," Villalobos says. "I like for her hair to bounce, be free and look shiny. I put in Shell Sebastian Cellophane, a conditioning clear coloring that seals it in, protects it from heat, and gives amazing shine."
And about that nail color: "The actresses all take care of their nails themselves. They mostly use shellac. They all have natural-looking nails for the office. Kerry's nails are a mix of two colors: CND Shellac in Cocoa layered with Romantique, done by Lisa Wong."
[The Cut]
Image via Craig Sjodin/Getty Images