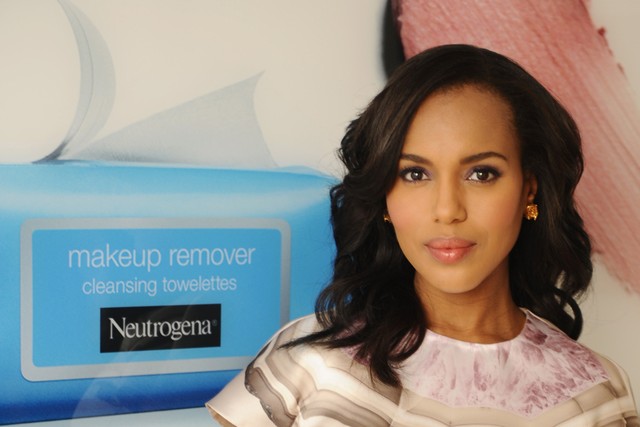 Kerry Washington, our latest obsession (although who is really keeping count at this point) has been named Neutrogena's newest celebrity ambassador. But seeing as Olivia Pope always strives for more, she will also be creative consultant for the brand. In an interview with WWD, Neutrogena general manager Michelle Freyre said, "Kerry is very aspirational to every type of woman and committed to making a real difference. And she balances it all so gracefully while having beautiful, healthy skin."
The role of creative consultant will be more than just being the face of the brand (which we're happy to see her as) – as many other fabulous ladies currently fill that role: Jennifer Garner, Julie Bowen, Hayden Panettiere, Emma Roberts, Kristen Bell and Gabrielle Union. As a consultant, she'll be able to give her input in marketing, research and development.
MORE: The Makeup Secrets Stolen From the Set of 'Scandal'
"For me, there has to be a connection between health and beauty. Those things can't be in a vacuum and I think Neutrogena really champions healthy skin and beauty with a focus on health. So I gravitated toward their values and commitment to quality." Kerry said. "The more I met with these smart women, scientists and executives, it became clear that the company really values intelligence and the well-rounded beautiful woman, and I felt that was something I could really get behind."
We can't wait to see what this partnership will entail – Gladiators, how do you feel about Neutrogena's new face?
Image via WWD