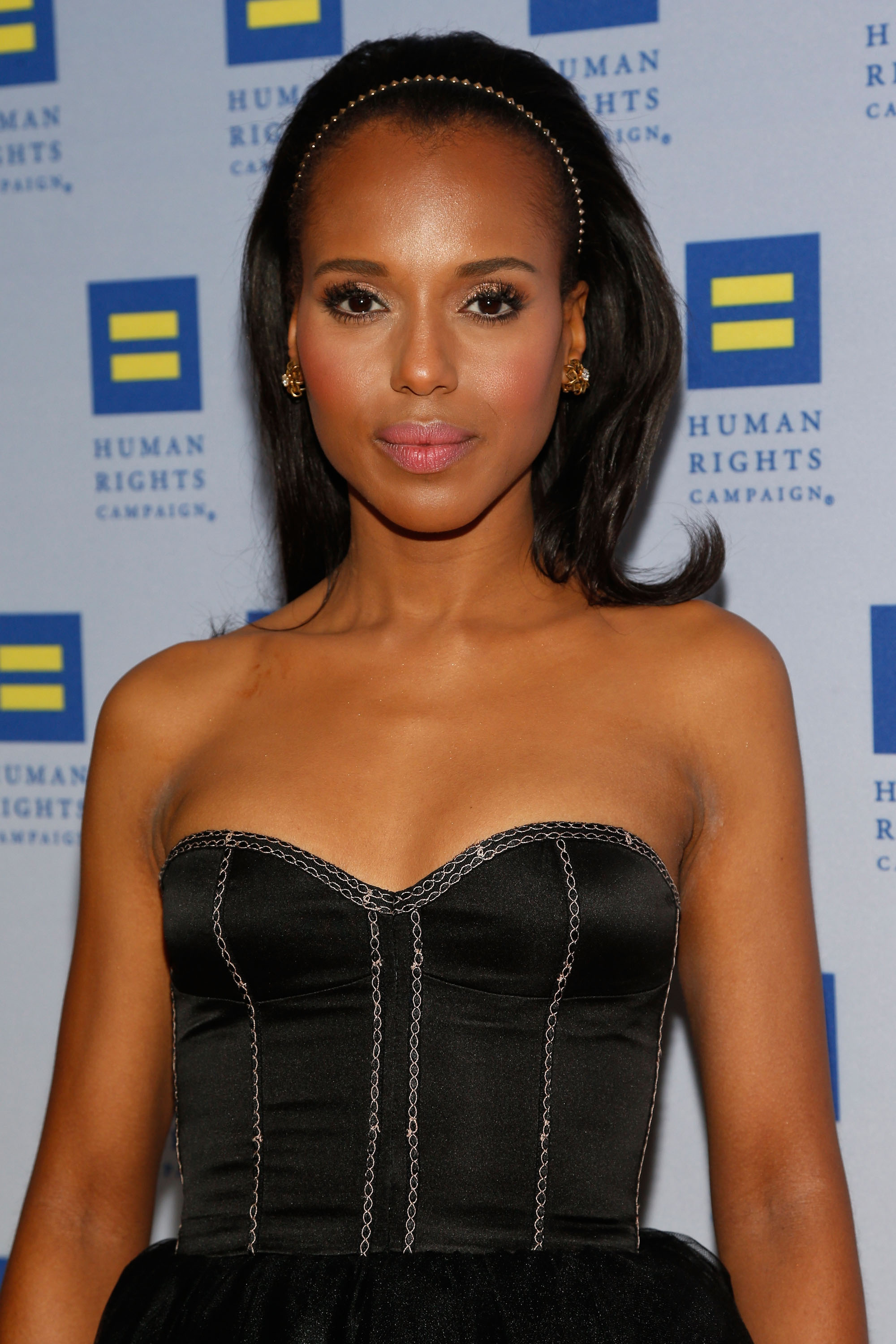 Kerry Washington attended the 2013 Human Rights Campaign with a teased up hairstyle accessorized with a studded headband. Hairstylist Marcus Francis chose this particular look because it showed off the neckline of her dress without having to be be pulled up into a stuffy updo. "I thought Kerry's hair worn down behind her shoulders would keep it feeling effortless, young, going against the obvious updo choice," Francis said. Follow his tips below to get the same chic look at home:
Step 1: Spray damp hair with Oribe Full Blow Out ($49, oribe.com) from roots to ends, and blow it out with a medium-size round brush.
Step 2: Start curling from the ends of your hair to the roots with a 1 1/2-inch curling iron, and pin each section. Make sure to direct the hair on top to go back, and let hair set for 15 minutes.
Step 3: Brush out the hair with a bristle paddle brush, and apply Pantene Stylers All-in-One Styling Balm ($6.15, soap.com) to the ends of the hair while curling under and flipping out so the hair doesn't look too stiff.
Step 4: Place a headband one inch from the hairline and tease a few sections behind it on both sides and at the crown. Lightly spray L'Oréal Elnett ($6.99, drugstore.com) at the root before smoothing out.
Step 5: Seal the look once perfected with Oribe Super Fine hair spray ($29, oribe.com).
Do you love this look? 
Read more: Get The Look: Jessica Paré's Hairstyle Is Not Your Everyday Ponytail