Keratin — a natural protein found in the hair, nails and the outer layers of the skin — isn't just for salon straightening treatments. The protein is a common ingredient in beauty products, owing to its ability to strengthen hair fibers by coating the outside of the hair shaft as well as smoothing the cuticle layer. And now the protein is also being added to nail products because of its strengthening capabilities. Check out our favorite keratin-containing products below!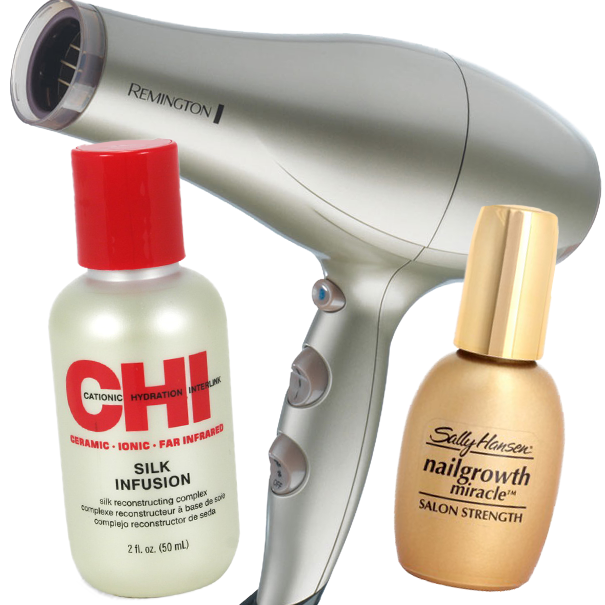 1. CHI Keratin Silk Infusion ($27, ulta.com) hydrates and heals damaged hair. The keratin rebuilds the hair's cuticle while the silk retains the hair's moisture and smoothes the cuticle. Both work together to improve the hair's elasticity and prevent split ends.
2. Sally Hansen Nail Growth Miracle Salon Strength Treatment ($7.99, ulta.com) includes a protein complex with keratin and soy that protects against breakage and binds moisture to nails.
3. Remington Keratin Therapy Dryer ($42.99, ulta.com) has a keratin-infused nozzle that penetrates keratin into the hair when styling. For someone who suffers from frizzy strands after blow drying, this dryer eliminates the step of having to straighten your hair after.
Read more: Ingredients 101: How Hyaluronic Acid Plumps And Hydrates