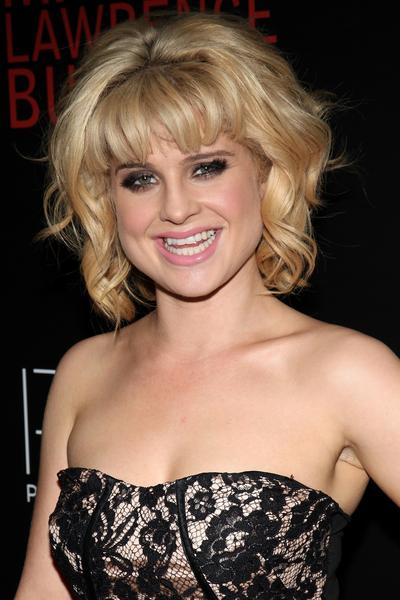 Photo: © Brian To/WireImage
Kelly Osbourne is set to have her own fashion line. The reality TV star says she has been offered the chance to create a clothing collection and although nothing has been confirmed yet, she is hopeful a deal can be done.
She said, "I've had an offer from an amazing clothing line that I would be so over the moon to work with them. I can't say which one just yet, but it's looking really good."
Kelly is adamant that the line will be affordable as she doesn't want to alienate her fans. She told E! Online, "It's important to me not to make clothes which I call 'untouchable' clothing. I don't want it to be clothes that only rich people could buy."
Kelly recently revealed how she turned down a contract with underwear giants Ultimo after deciding it wasn't for her. She said, "I was contacted by Ultimo lingerie asking if I would like to model for them! It's flattering, but I said no. Even though lots of other celebs have done it, I don't think it would be the right step for my career now. I've got loads of offers for work coming in, but it's a matter of choosing the right things."
<a href="
/virtual-makeover/celebrity-hairstyles/kelly-osbourne/11785″&gt/
;

Try on Kelly Osbourne's hairstyles in the <a href="
/virtual-makeover/celebrity-hairstyles/kelly-osbourne/11785/" title="Kelly Osbourne">Makeover Studio!