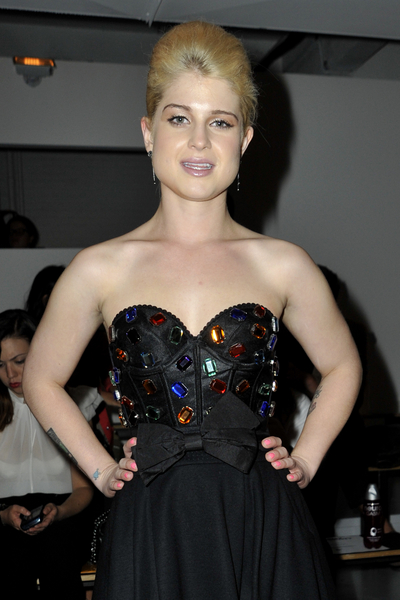 Photo: © CAMERA PRESS/Anthea Simms/ Retna Ltd.
Kelly Osbourne is smaller than a size 2. The reality TV star–who has lost considerable weight since her split from model Luke Worrall–admits even a size 2 dress was too big for her on a recent outing at New York Fashion Week.
She told Closer magazine, "It was a UK size 6 but, incredibly, it was too big for me! I couldn't believe it–I thought was a size 6 for goodness sake! I had to be taped into the dress because it was falling down!"
The 25-year-old beauty enjoyed a number of shows in New York last week, noting her love for both Jeremy Scott and Marchesa.
Writing on Twitter, she said, "The Jeremy Scott show was out of this world I sat next to Kanye West who might I just say is hilarious !!! Marchesa was the most beautiful collection I have ever seen in my life!(sic)"
However, her small figure hasn't improved her love life–Kelly is concerned she is becoming fictional character Bridget Jones. She said, "Watching Bridget Jones and facing the harsh reality that i am her!!!! 😦 (sic)"

Try on Kelly Osbourne's hairstyles in the Makeover Studio!