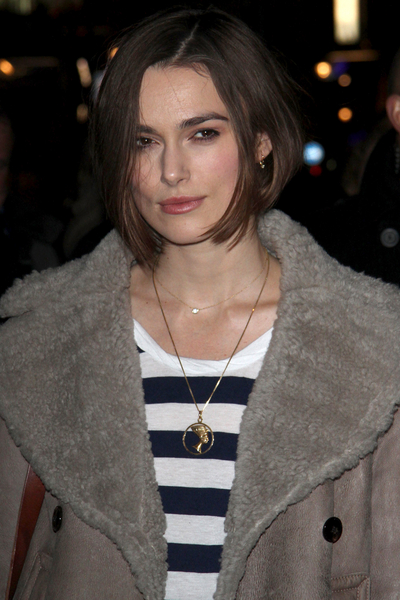 Photo: © Simon James/FilmMagic
Keira Knightley prefers "masculine" perfumes. The Atonement actress is the face of Chanel's Coco Mademoiselle perfume and admitted before she tried it she only wore men's fragrances because she hates sweet scents.
She explained, "Before Coco Mademoiselle I wore men's fragrances. I didn't want something light and flowery–I'm not that kind of girl. It's the first perfume I tried and thought, 'Yes, that fits.' It's the mixture of strength and subtlety. It doesn't overpower but it makes you feel you can stand up straight and that's important to me. One of the things I love about it is that although it's extremely feminine, it gives me this feeling of power."
Keira also revealed she loved the beige catsuit she wears in the new commercial for the brand, admitting it made her feel like "superwoman."
She told The Daily Record newspaper, "All I knew before I saw it was that it was a beige catsuit. I didn't have any details. I discovered it in Karl Lagerfeld's offices once it was done and when I put it on, I immediately felt like I was slipping into a second skin. I felt like superwoman."


Try on Keira Knightley's hairstyles in the Makeover Studio!