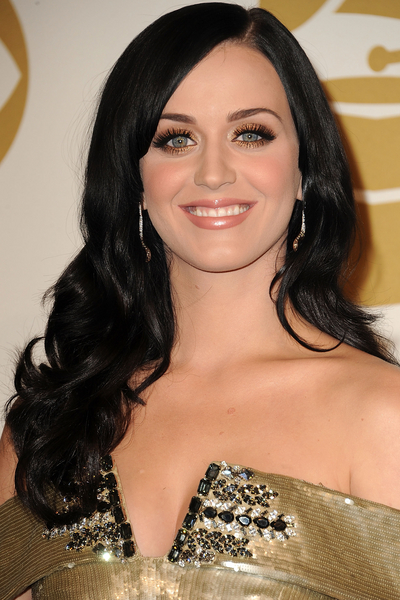 Katy Perry will not be toning down her outrageous fashion sense in 2011. The "Firework" singer is renowned for her crazy sense of style and wearing items as diverse as blue and purple wigs, dresses with holes in them and costumes styling her as a Christmas tree, a cake, a sexy Elvis and like Freddie Mercury. Her personal stylist, Johnny Wujek, says next year will be no exception, with him planning to put her in neon.
He said, "It's fun to be all over the place – glamorous one minute and silly the next. There won't be a radical style change, just an evolution. She'll always be her quirky self. Neon is big for spring so I'll be getting her into a few pieces, but generally Katy wears what she wants, it's never dictated by trends."
Johnny also confirmed that Perry, 26, won't be wearing less low-cut tops or daring dresses since marrying British comedian Russell Brand, and that she always has a "vision" of how she should look. He added, "One thing's for sure — she won't be dressing more conservatively now that she's married to Russell, no way, never! She calls the shots when it comes to hair and makeup, and always has a vision. She's into so many different looks. She had her heart set on the blue wig she wore to the last MTV Movie Awards."

Try on Katy Perry's hairstyles in the Makeover Studio!