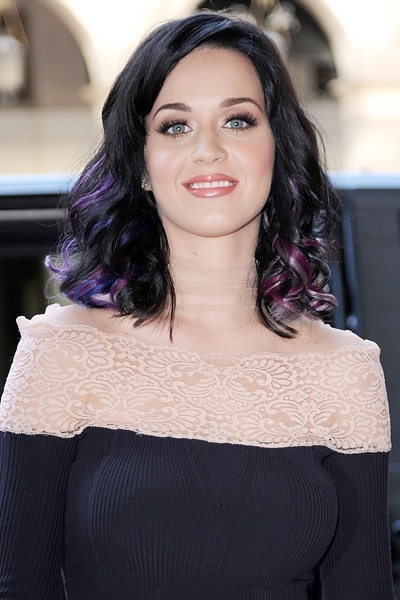 Photo: © Trago/FilmMagic
Katy Perry definitely has a colorful personality and she's not shy about expressing it. The "California Gurls" singer is as flamboyant with her beauty choices as she is with her lyrics. So when we heard she was swanning around Paris sporting rainbow highlights our first thought was "ew." Our second thought was that if this was anything like the Smurfette-inspired blue wig she donned at the MTV Movie Awards then we were so not boarding that crazy train.
Looking at the pics though, we have to say that we are pleasantly surprised with the look. We love how the various purple-toned highlights fuse into her shiny dark hair. The lush, curly texture makes sure they don't look too goth circa 1997, as poker-straight hair would have done. All in all it's a great interpretation of the bright hair color trend we saw on the Fall 2010 runways.
What do you think of Katy Perry's new rainbow 'do?

See how Katy Perry's daring hairstyles look on you in the Makeover Studio!