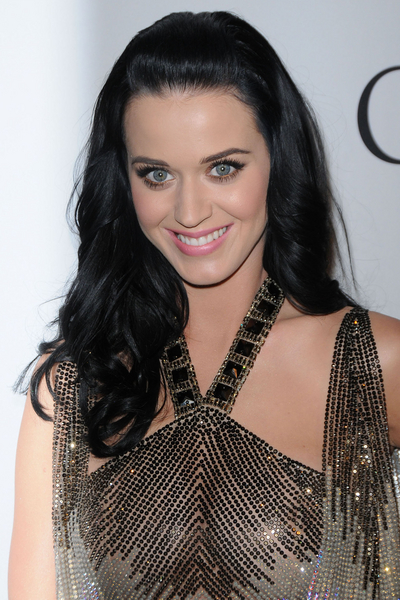 Photo: © Ernesto Revira/Retna Ltd
Katy Perry will launch her own scent this fall. The "California Gurls" singer has teamed up with fragrance firm Firmenich to create Purr by Katy Perry–which includes peach nectar, apple, green bamboo, jasmine blossom and vanilla orchid as its ingredients–and she is confident consumers will be impressed with it.
She told WWD, "There are amazing fragrances backed by other celebrities, but what I'm bringing is not like any other. It wasn't just like, 'I love gardenias.' That would have been the easy route. I really wanted to develop a scent that was completely unlike anything I'd smelled before and not one that smelled like a knockoff of another scent. I'd never want to do anything 'just because.' "
The 25-year-old beauty says she was inspired to have her own scent because she is such a perfume fan and had seen other stars do it. "I have about 50 fragrances and I'm intrigued by the mystique scent has. I saw a lot of my peers getting into this world, and, as with my music, I thought I could bring my touch to the category and make it competitive," she said.
Speaking about the fragrance's name, Katy revealed, "I'm a very lyrical-based person, and the whole 'purr' thing kept coming back–the sound is in perfume, perfect, even Perry if you say it a certain way. It just seemed logical. The hardest part was keeping it under wraps for a year during the development process. I kept wanting to tell someone!"
Purr by Katy Perry will launch in November.