Did Katy Perry just take a page from Miley Cyrus? The singer shared a selfie on Instagram that included bleached eyebrows. The resulting look was slightly scary.
So far we're not clear on the reason behind Katy's latest makeover, which included slicked back hair and two pigtail buns.
What do you think of the new look?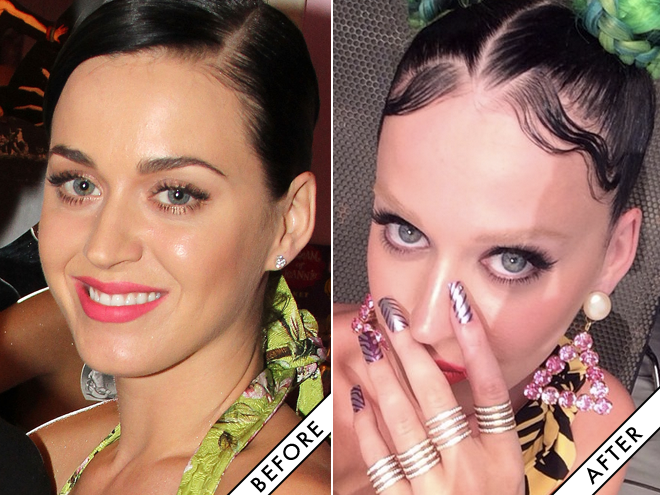 Read more: Bad Celebrity Eyebrows