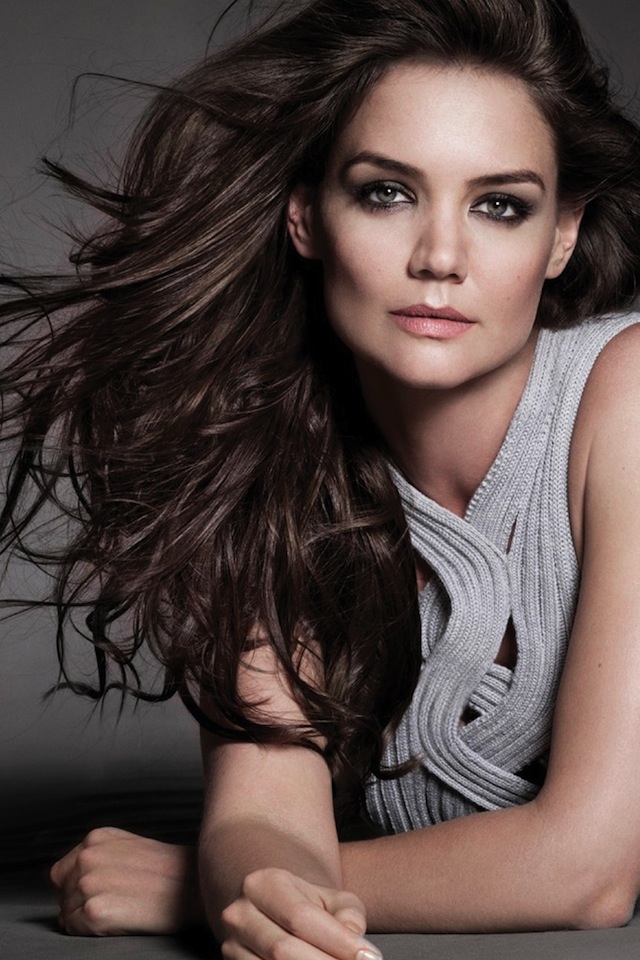 Following in Jennifer Aniston's footsteps, Katie Holmes has been announced as the co-owner and spokesperson of Alterna hair care. Holmes has been busy on the beauty front lately, recently becoming the first celebrity face of Bobbi Brown Cosmetics. For her deal with Alterna, the 34-year-old actress will be featured in Alterna's very first print advertising campaign (to launch in mid-February) and will also provide the brand with input and insight on upcoming products and intiatives.
President of Alterna Professional Haircare, Joan Malloy, told WWD that, "Katie is a fashionista, a mother and an entrepreneur. In short, she is our consumer." For Holmes on the other hand  the partnership was just as beneficial. "I love that Alerna uses natural and organic ingredients and stays away from harsh chemicals like sulfates and parabens," said Holmes. "It's good for my hair and good for the earth, so I feel good using it."
Alterna's two key product lines of the moment, Caviar and Bamboo, were named by Holmes as some of her favorites for keeping her hair in top condition as a brunette. "I like to keep it simple. When it comes to hair, great style should be sustainable. Using the right products means you don't have [to] work as hard to look and feel your best."
What do you think of Holmes diving deep into the beauty world? Do you think she'll be a good face for Alterna, and also a good co-owner? Let us know in the comments below!
[WWD]