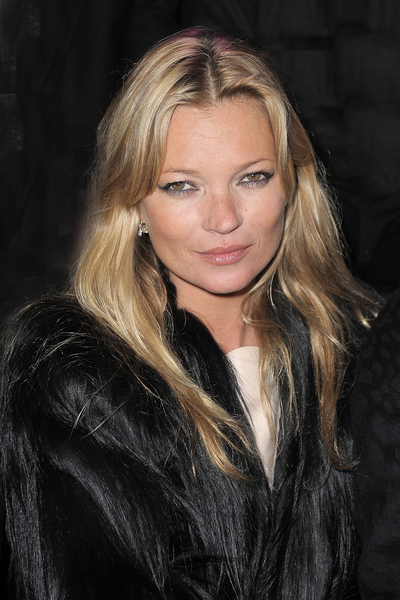 Photo: © Dominique Charriau/WireImage
Kate Moss will look "fresh and modern" on her wedding day.
The supermodel is set to marry Jamie Hince later this year and celebrity hairdresser James Brown is set to style her tresses. While they haven't yet discussed her look, James is certain she won't have a dated updo.
James said, "I might well be doing her wedding hair! I don't know what it will be though because Kate's not like that, she doesn't plan her looks ahead. Why do brides wear updos on their big day? They have this lovely long hair and then they put it up and turn into Irish dancers. It's fresh and modern to have it down, so I can see Kate with something like that."
James has worked with Kate for over 20 years says he's proud of every look he's given her.
Talking about the best cut he's given, James–who has also worked with Lily Allen, <a href="Sienna Miller and <a href="Liv Tyler–said, "I suppose when I cut all Kate's hair off into that little crop in 2000 and everyone kind of went mad, but then every time I do something to her hair it makes the front page!"


Try on Kate Moss' hairstyles in the Makeover Studio!