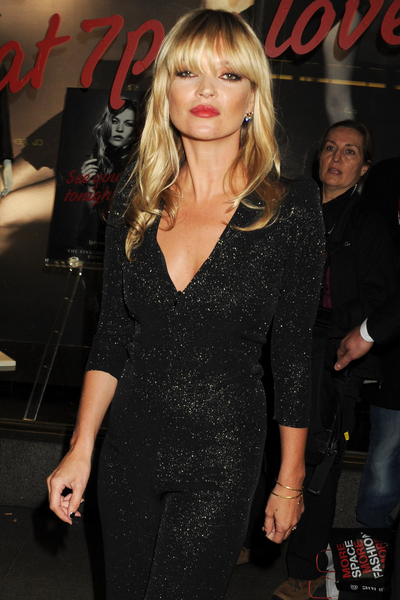 Photo: © Dave M. Bennett/Getty Images
Kate Moss has designed her own jewelry line. The supermodel has created a range of accessories for British chain Topshop to coincide with her latest and final clothing collection for the store.
Topshop – owned by Kate's close friend Sir Philip Green – said that this will be
the first of regular seasonal vintage-inspired jewelry ranges designed by
Kate. The collection uses semi-precious stones.
Earlier this year, it was revealed Kate, who started designing clothes for Topshop five years ago, would complete her work with the billionaire businessman's when her autumn/winter collection comes out next month. However, both confirmed they would still be working together but didn't reveal what the project would be.
Kate said, "I'm still working with Philip. We will do something together in
the future." Philip insisted the pair would work together on something "very special" and
confirmed the end of her Topshop association was not the end of their professional relationship. He said, "It isn't a split. There are two or three very special projects we have in mind, which we will do as and when. They have to be unique, special
and they have to have her stamp on them."

Try on Kate Moss' hairstyles in the Makeover Studio!