Besides living out every girl's dream life — commoner turned British Princess — Kate Middleton is constantly on our Pinterest boards for "Hair Inspiration." The woman almost never changes up her game, yet she continues to look perfect every single time someone snaps a picture of her. So, in honor of Kate Middleton's 32nd birthday, we've pulled together 15 GIFs of her hair looking flawless (even though, let's be honest, it always looks flawless).
Let's hear it for perfect hair twirls forever.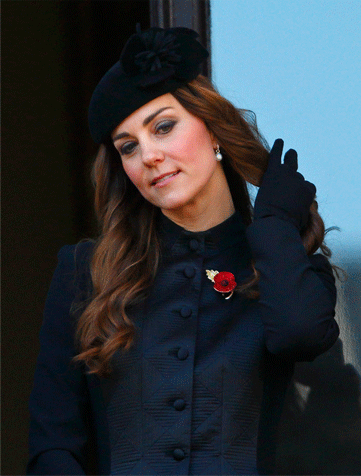 Half-up with a seemingly "casual" piece of hair falling "out of place." 
She's happy about her blowout. Oh, and the engagement. That too. 
Yes, those bouncy curls are worthy of a photograph. 
Wedding hair! Will loves her hair, too. 
Just a simple touch-up. 
We'd be all smiles if our hair looked that good. 
MORE: Kate Middleton's Wedding Hairdresser Has Been Fired
Graciously saying, "Aw, thanks!" after being complimented on her hair.
Rare sighting: Kate with a flower crown hula dancing in Hawaii, looking flawless. 
Ping pong hair has never looked so good. 
Proof that she is not human. She's rowing in the wind and her hair looks like it was born to do that. 
Hair flip like it's nothing. 
New mom hair! New mom hair! 
Everything is hilarious when your hair looks that perfect. 
Even when hidden under a veil her tresses are unstoppable. 
Happy Birthday, Kate Middleton. You're perfect.