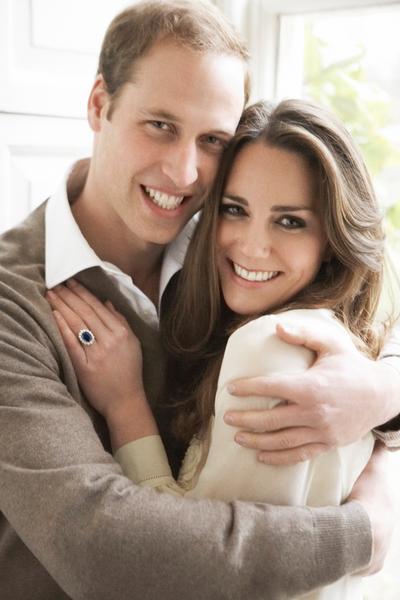 Photo: © Photo by Mario Testino/Clarence House Press Office via WireImage
Kate Middleton is set to chose a relatively unknown designer to create her wedding dress.The future British queen will marry Prince William next April, and while all the world's designers are lining up to make her gown for the big day, it is thought she may go with a smaller name.
Royal correspondent Yvonne Yorke told website the Huffington Post, "When the name is officially announced, it will come as a surprise to many, and catapult the designer to worldwide fame. For clues on the identity, I suggest looking at those who have made dresses for Catherine, her sister Pippa, and her mother Carole."
It had been reported Bruce Oldfeld was set to design Kate's wedding dress, but she is said to have ruled him out because he used to create lots outfits for William's late mother Princess Diana. The 28-year-old beauty doesn't want any more comparisons now that she already has Diana's engagement ring.
Yvonne added: "Much of the focus on Oldfeld is due to his connection with Diana – Oldfield designed evening gowns for the princess early in her marriage. However, as Catherine already has the 'Diana ring', she has other ideas regarding her wedding dress."

Try on wedding hairstyles in the Makeover Studio!