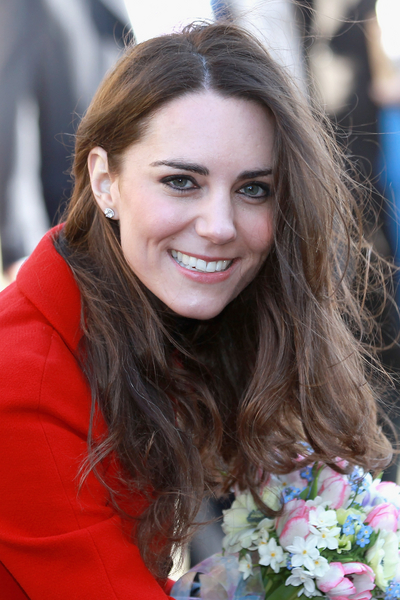 Photo: © Chris Jackson/Getty Images
April 30, aka the most hallowed of all hallowed days, aka the Royal Wedding, is almost upon us. In the past few weeks we've been treated to all kinds of speculation about the wedding, most of it revolving around what princess bride Kate Middleton will look like. Here's a hint: She'll probably be wearing white. You're welcome.
Try on the Top 10 Wedding Hairstyles in the Makeover Studio.
Most of the "news" we've been getting consists of very hyper TV hosts breathlessly telling us about how Kate visited a certain salon or designer, followed by a royal "expert" saying that this "could possibly mean" she's settled on a look. Maybe.
Thankfully, this week we finally did get something concrete on the bride-to-be and it's a doozy: She's going to have a literal army of hairstylists. The U.K. Daily Mail reported that stylist James Pryce, the same man responsible for Kate's gorgeous hairstyle at her engagement announcement, will lead a team of six stylists that will help get Kate and her bridal party ready for the wedding.
Six seems a bit extreme to us, but then you have to remember that this is the same country responsible for Princess Diana's 25-foot-long train on her wedding dress–I guess we should count ourselves lucky that they didn't enlist every stylist in Europe on this one.
Are you excited to hear all the details or are you so over the Royal Wedding?


Try on celebrity hairstyles in the Makeover Studio!