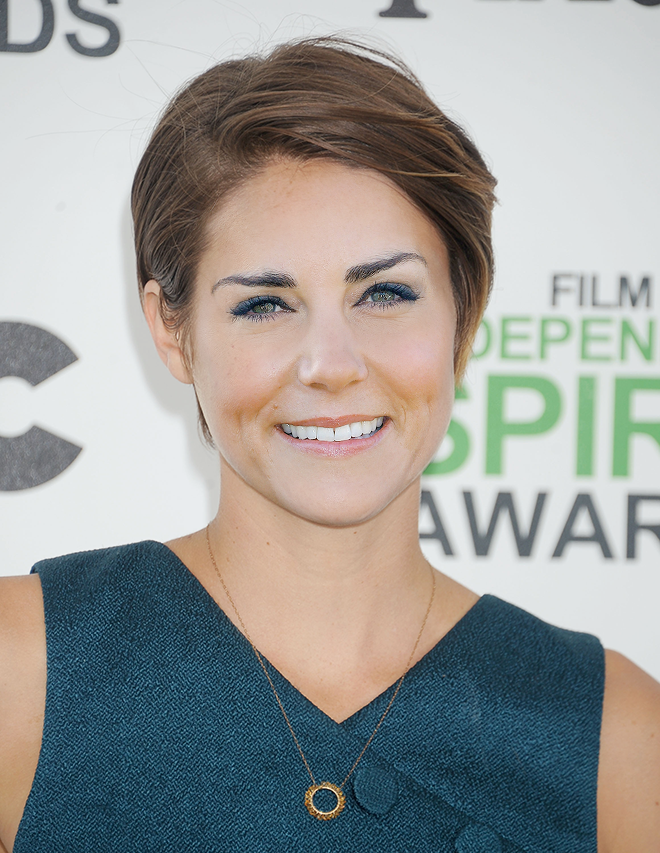 The unthinkable has happened: Kate Middleton chopped off her hair! We know there's a pixie craze going on right now, but we never would have guessed that the Duchess would be next in line to make the cut.
Kate showed off the bold new look at a red carpet event—a rare outing for the royal mom, who recently shared an adorable family portrait. While she looks stunning with the new cut, we are a little sad to see her gorgeous hair gone. Is it possible the new look is a reflection of her life as a busy mom?
What do you think of the new look? Also, have you had a look at the calendar today? Happy April Fool's everyone!
Want to try a bold new celebrity hairstyle like this one? Head over to our Try On! studio to see how a gorgeous new hairstyle would look on you!
Read more: Jennifer Aniston Did WHAT to Her Hair?