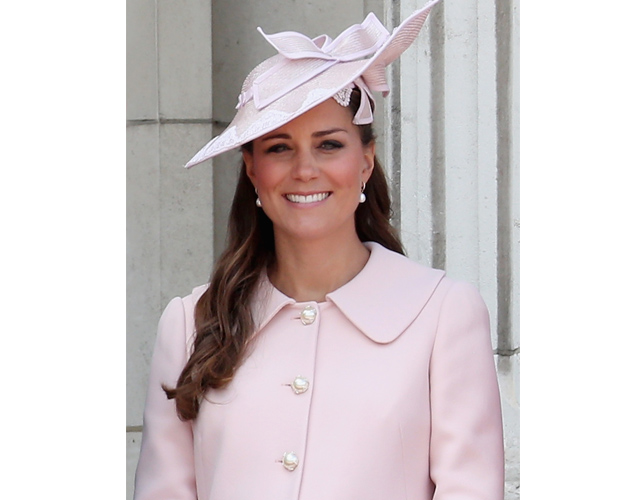 Now that Kate Middleton has given birth while the whole world watched (and reported on every single thing possible – including the fact that the baby is the largest royal baby in 100 years), she will at least have a little help on the beauty front. Her royal hairdresser has reportedly arrived at the Lindo wing of St. Mary's hospital to help tame her hair for the big photo opportunity as the new family leaves the hospital for the first time. The Sun's royal photographer, Arthur Edwards, reported this news via Twitter.
While not many new mothers can say that they get this "royal" treatment, Kate definitely deserves it – considering her first steps into fresh air after labor will be to face hundreds of photographers (for photos that will be published all around the world), we would want our hair to be perfectly coiffed too.
Now that the hairdresser is on hand, the new family is expected to leave the hospital within the next few hours and head to Kensington Palace together this afternoon. We obviously can't wait to see the royal baby, and Kate's perfectly coiffed 'do.
Photo: Getty Images/Chris Jackson
More From Beauty High:
The Royal Baby is Coming! What Kate Middleton Will Need
Kate Middleton Inspires Neutral Nail Trend
How to Get Kate Middleton's Wedding Day Look