It seems the fall makeovers are beginning! Kate Mara, who has been wearing blonde very well lately, just went brunette.
The "House of Cards" actress has been wearing some really amazing hairstyles lately, and we're excited for the latest color change. The brunette color is tinged with auburn highlights, and still has a hint of light blonde at the ends. Colder weather always seems to bring out the darker hair colors, so we're excited to see which celebrity is next.
What do you think of the new look?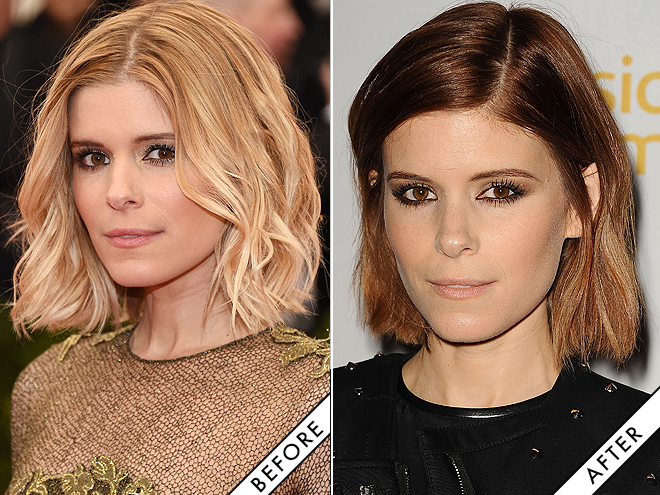 Read more: Blonde vs. Brunette: The Ultimate Guide to Which Color Is Most Flattering