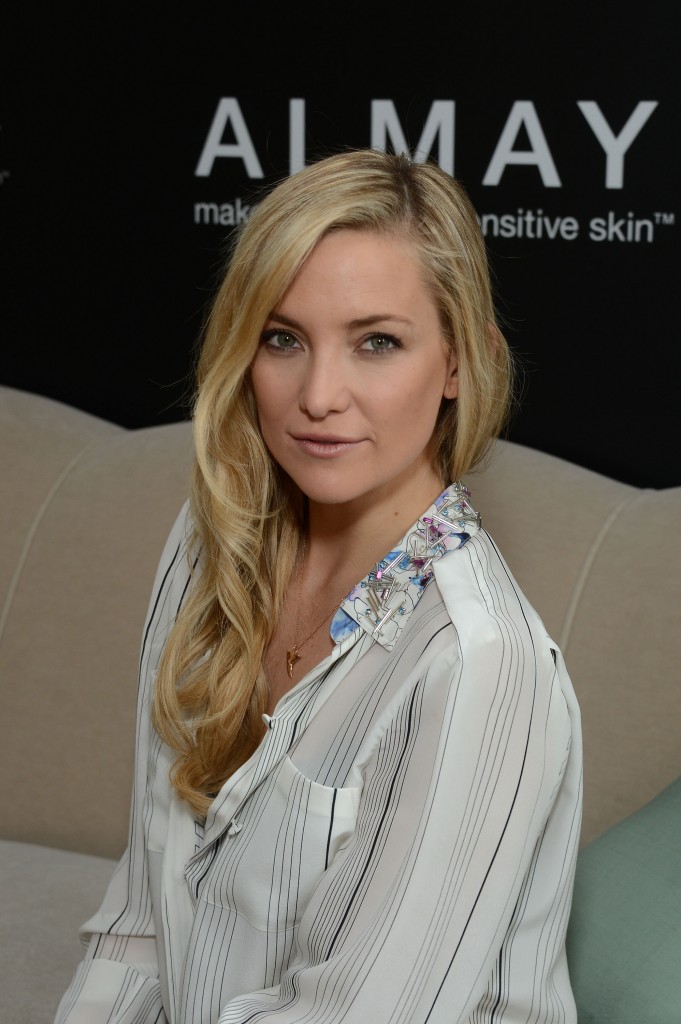 It's really hard not to love Kate Hudson. Whether she's playing a groupie band aid in Almost Famous or ruining lives in Glee, she's the person you want to be, or at least become best friends with. After meeting her last night at Almay's product launch, I can tell you she is as beautiful, funny and thin as she seems on the big screen, and it's really unfair. She was happy to chat about all things beauty, including the weird beauty ritual she performs.
Her Weird Beauty Advice
When Kate's skin is looking dull and tired, she swears by this trick: "A makeup artist who has worked with dozens of people said 'I used to work with this actor and every day he would stick his face in an ice bath. A little water and a lot of ice. And he would just stick his face in and try to be in there as long as he could, sort of dab off, and go back in.' I started doing it."
And how long does Kate keep her head in the freezing water? "It depends how badly I want it," she smiles.
On Almay
Almost two years ago, Kate began her brand ambassadorship with Almay. She tells me that they drew her in by telling her the surprisingly sweet history of the company. "Al is the man that created this line for his wife. She had such sensitive skin that she could never buy any makeup, so he literally created a line for his wife. What man would do that?! I love Al!"
Kate admits to not being the best about taking off her eye makeup before bed, but when it comes to her favorite Almay product, "My all-time favorite is the eye pad and the q-tips, because I just use it all the time. My next would be the foundation. It's so easy."
On Glee
If you've watched Kate this season, two thoughts may have entered your mind. One, she's a great dancer. Two, her character is crazy!
"The character is so fun. There are a couple of lines that I thought 'I don't know if I can say this!' I really debated whether or not I should be that cruel."