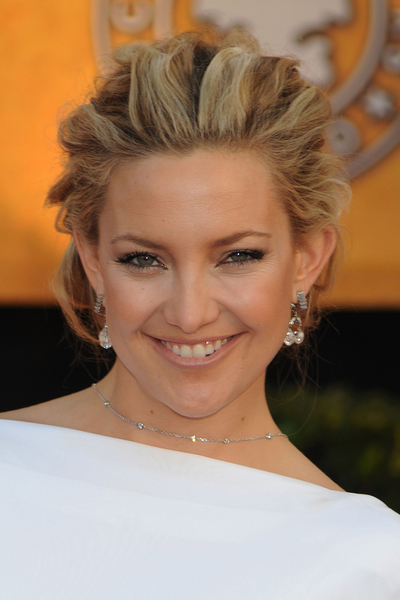 Photo: © Jeffrey Mayer/WireImage
Sometimes a pair comes along that's so perfect for each other, it's hard to imagine one without the other. Such is the case with beauty brand Almay and the gorgeous Kate Hudson, who WWD is reporting is the new face of the brand.
With her California-Girl good looks and easy, natural style, we think Kate's a perfect fit for Almay, a brand that's been promoting natural, healthy beauty for quite some time. She'll serve as a global brand ambassador, meaning she will be the face for Almay's advertising campaigns as well as participate in company-sponsored philanthropic events.
Said Kate of her new role: "Almay is known for its fresh, effortless approach to beauty. I share that philosophy and I'm honored to be partnering with a brand that believes cosmetics should bring out the natural beauty inside every woman. At the end of the day, we all want to have fun and feel beautiful — that's what Almay is all about."
What do you think of Kate's new gig?