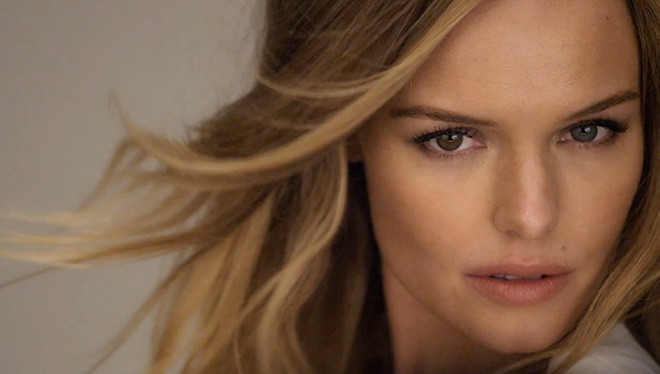 As the new ambassador for luxe skincare line SK-II, Kate Bosworth and her enviable complexion are starring in the latest ads for the brand. Bosworth's skin does indeed look amazing in this behind the scenes video from her campaign shoot, in which the actress talks about her new role while posing for the camera.
"It's imperative to have great skin as an actress," Kate says in the clip. "You don't want to think about how you're looking. You want to be completely involved in the character you're playing."
On her relationship with SK-II: "I've been a fan of this brand for many years now," she says. "To be an ambassador of a brand that I believe in, that I trust, that I use daily and have seen such a significant difference in my skin that's allowed me to be a more confident person, a more confident artist — I am just absolutely thrilled."
To coincide with the new campaign, the brand is launching its first-ever SK-II Pitera Essence Set ($100). The set includes the bestselling Facial Treatment Essence, clarifying and exfoliating Facial Treatment Clear Lotion and a Facial Treatment Mask — all enriched with SK-II's key skin-rejuvenating ingredient, Pitera.
Read more: Kate Bosworth is the New Face of SK-II