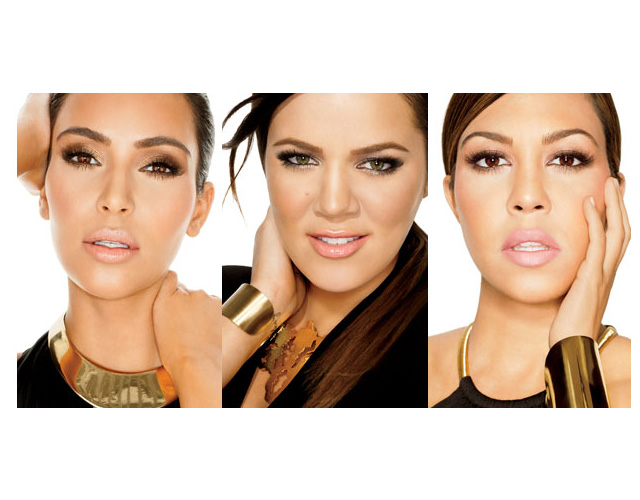 The promo shots for the Kardashian's first makeup line are out, and Kim, Khloe and Kourtney are all putting on their sultriest faces for the ads. The line, Khroma Beauty, doesn't hit stores for another two months, but Kim posted shots on her blog to promote their latest money maker. From the looks of it, we'll be seeing a line up of false lashes, bronzer, glimmery shadows and a whole lot of lip gloss.
Kim announced that the "Lash Dash Luxury" line will come out for holiday and then more products will continue to be released next year. For those who are craving her contour prowess though, you may be wondering (like us) if the trio will be releasing a contour how-to kit? Only time will tell …
What do you think of the Kardashian's branching into a makeup line? Will you buy it?
[Image via Facebook]