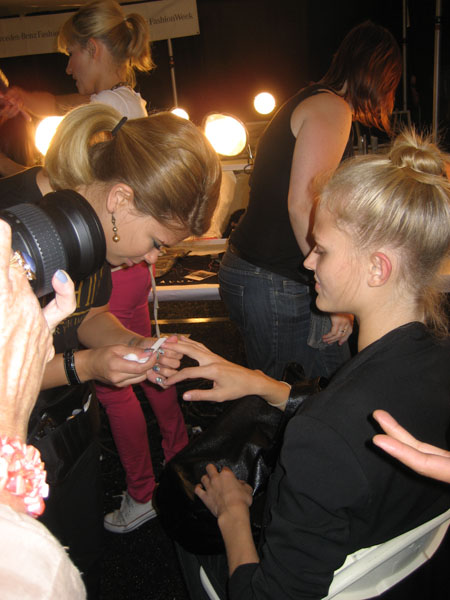 Allen Ruiz for Avon created a very Jody Sawyer of Center Stage fame bun with an 80s vibe at Charlotte Ronson. First, Ruiz blew out the hair so that it was stick-straight before twisting it into a bun that sat squarely on top of the head. Bungees were used to secure the 'dos, leaving a couple inches of slack out of the bun "to add a little chaos," Ruiz said. Avon Advanced Techniques Volumizing Hairspray sprayed onto the stylists' hands first was smoothed onto the updos before mussing up the hairline.
Makeup was fairly natural: Charlotte Willer, Global Makeup Artist for Maybelline New York used Maybelline Powder Illuminator, gentle pink blush and a nudish pink lipstick. Lashes were coated with a layer of Maybelline Lash Stiletto Mascara.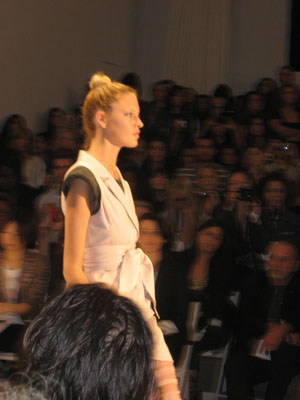 Milani polish in Crme Brle, a semi-opaque ecru, was painted onto nails with an additional top coat for a glossy finish.