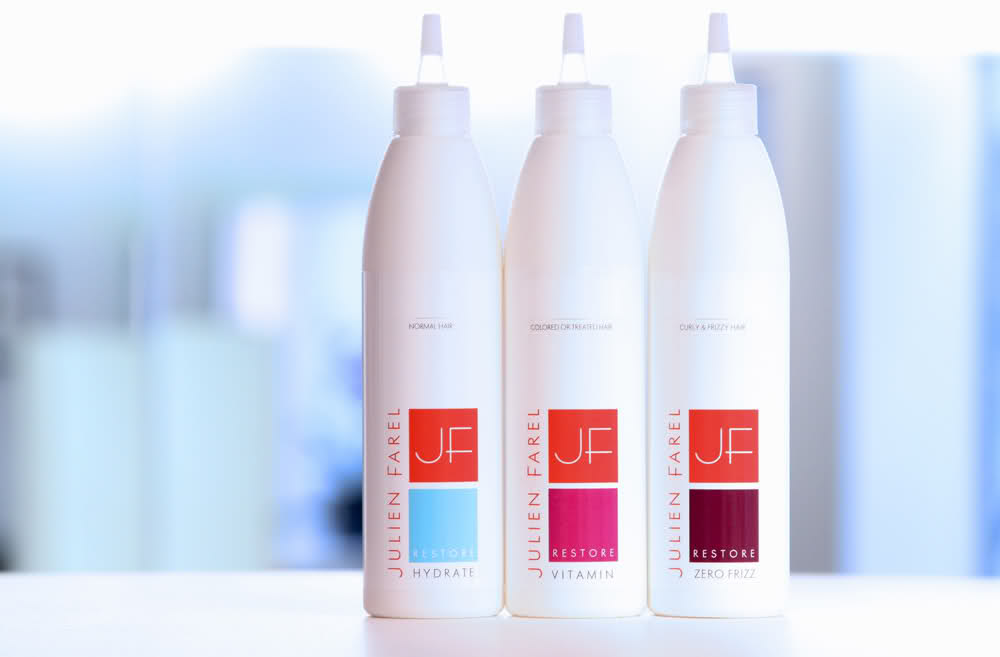 You know how you see the "bestsellers" and "most popular" products in beauty stores, so you of course scoop them up, but then you realize you have no idea how to work them? In "How It Works," we're going to explain to you exactly how to get the best use out of your products, whether they are cult classics or hot off the conveyer belt must-haves. We'll teach you the basics, as well as a few industry expert tips to make sure you're getting the most out of everything you buy.
We put our hair through a lot. Between the heat styling and coloring, it's amazing our hair hasn't completely given up on us yet. Even though we know it's not the healthiest to be bleaching and straightening our locks on a regular basis, we do try to restore it to a healthy state as much as possible. When we tried Julien Farel's Haircare Restore for the first time, we got a glimpse healthier hair and we were hooked.
MORE: 8 Weird Hair Problems and How to Get Rid of Them 
Product Perks: 
Available in three different formulas — Hydrate for fine or normal hair, Vitamin for color and chemically treated hair, and Zero Frizz for all types of frizzy hair — there's an option for whatever your hair type is.
It helps to stimulate cell renewal and nourish the hair follicle, helping your hair to grow stronger.
The product works to repair and reinforce the fibers of your hair to improve elasticity and manageability.
How It Works: 
Restore should be used as a replacement for your shampoo and conditioner on the days you use it, which should be about twice a week. You can either apply on your wet or dry scalp, but we prefer to apply on a dry scalp before hopping in the shower. Massage the product into your scalp and then add water, making it into a creamy consistency. Restore won't lather up, but continue to add more to your hair until your entire scalp is treated. Comb it through the rest of your hair, leave it on for about three minutes, then rinse well.
Where to Buy: Julien Farel Haircare Restore, $33, Dermstore.com