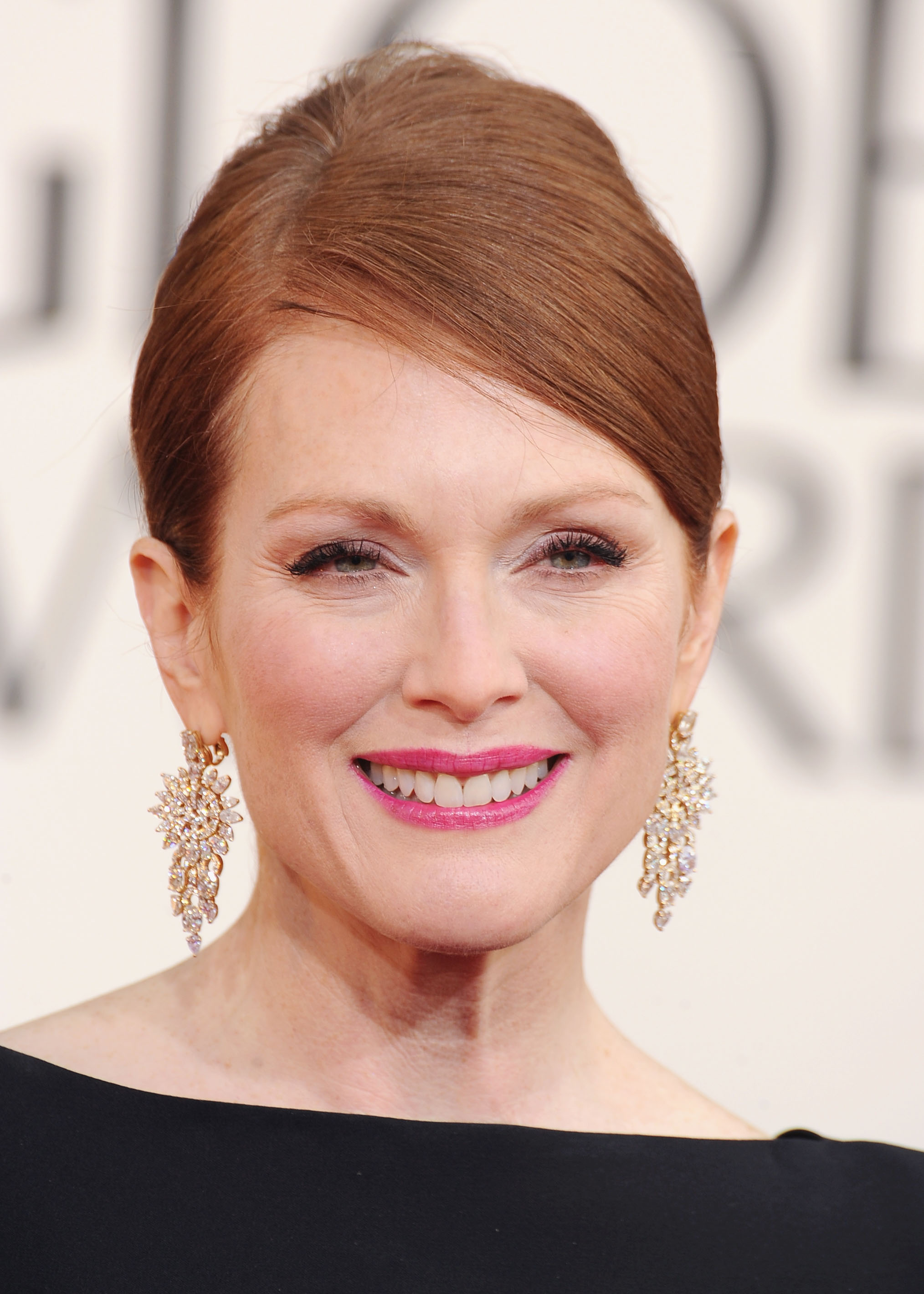 Whenever an actress over the age of 40 sits down for an interview, it's inevitable that the topic of her age and her beauty tips for looking good come up. For Julianne Moore, this is unacceptable.
"Men aren't asked about age," the 52-year-old Moore recently pointed out in an interview with DuJour magazine. "Men aren't asked about their children. Not that these things aren't important, but I do feel like it becomes reductive when a woman's life becomes, 'Talk to me about your kids and how you feel about plastic surgery.'"
Her own approach toward getting older is pretty matter-of-fact: "Our fear of aging is really a fear of dying; aging is a physical manifestation of decay, and I think that is what's so upsetting to most people," she says in the interview.
As a spokesperson for L'Oréal Paris, Julianne's comments may seem a bit hypocritical (she does, after all, promote anti-aging cream), but she explains her relationship with the cosmetics company by saying, "They're great because they have a range of women representing their brand, from very young women all the way up to Jane Fonda, who's 75. It's not about being beautiful for your age. It's about being beautiful at your age."
Do you agree with Julianne Moore?