Tuesday night Julianne Hough walked the red carpet in a hairstyle that looked oddly familiar. It took us a second to place it before we realized it's the exact same look Jennifer Lawrence has been wearing lately. So is the actress becoming a hair copycat? Let's examine the evidence, shall we?
During November of last year, J.Law shocked everyone when she cut her long hair into a pixie. Three months later, Julianne also got herself a pixie.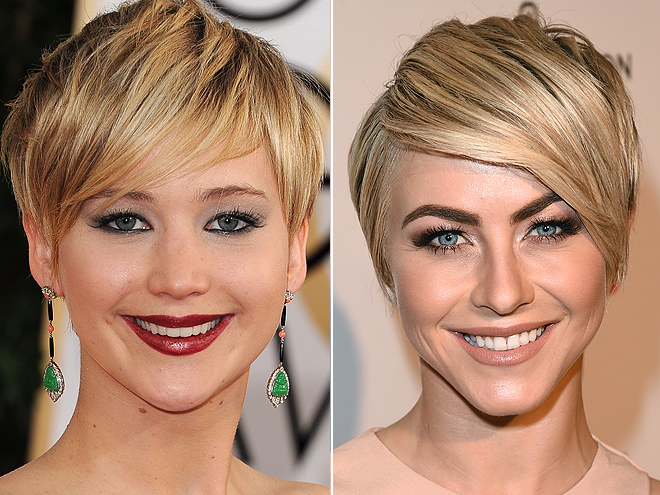 Now we know what you're thinking: Everyone got a pixie in 2013/2014. Even Pam Anderson got a pixie! But in April Jennifer started wearing her hair a little longer. Obviously it's not possible for hair to grow that quickly, so she poked fun at herself on the "Tonight Show" by actually bringing one of her extensions on stage.
Now Julianne is wearing identical extensions.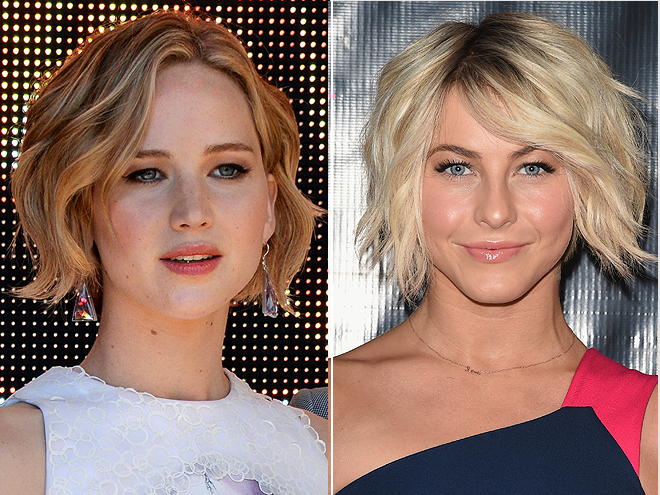 We admit it is a pretty cute hairstyle. We would be tempted to copy it, too.
Read more: Celebrity Best Friends Who Copy Each Other's Beauty Looks