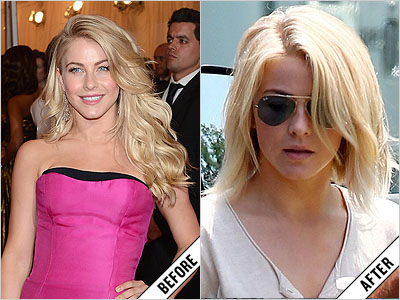 Photos: Getty/PCN Photos
We hope Ryan Seacrest likes short hair, because his girlfriend, Julianne Hough, just chopped a few inches off.
The Rock Of Ages star has been wearing a long dark wig for a movie she's filming, but she was recently seen sporting her natural blonde hair, only much shorter than usual.
Try On Celebrity Looks in the Makeover Studio!
Do you like her shorter cut?