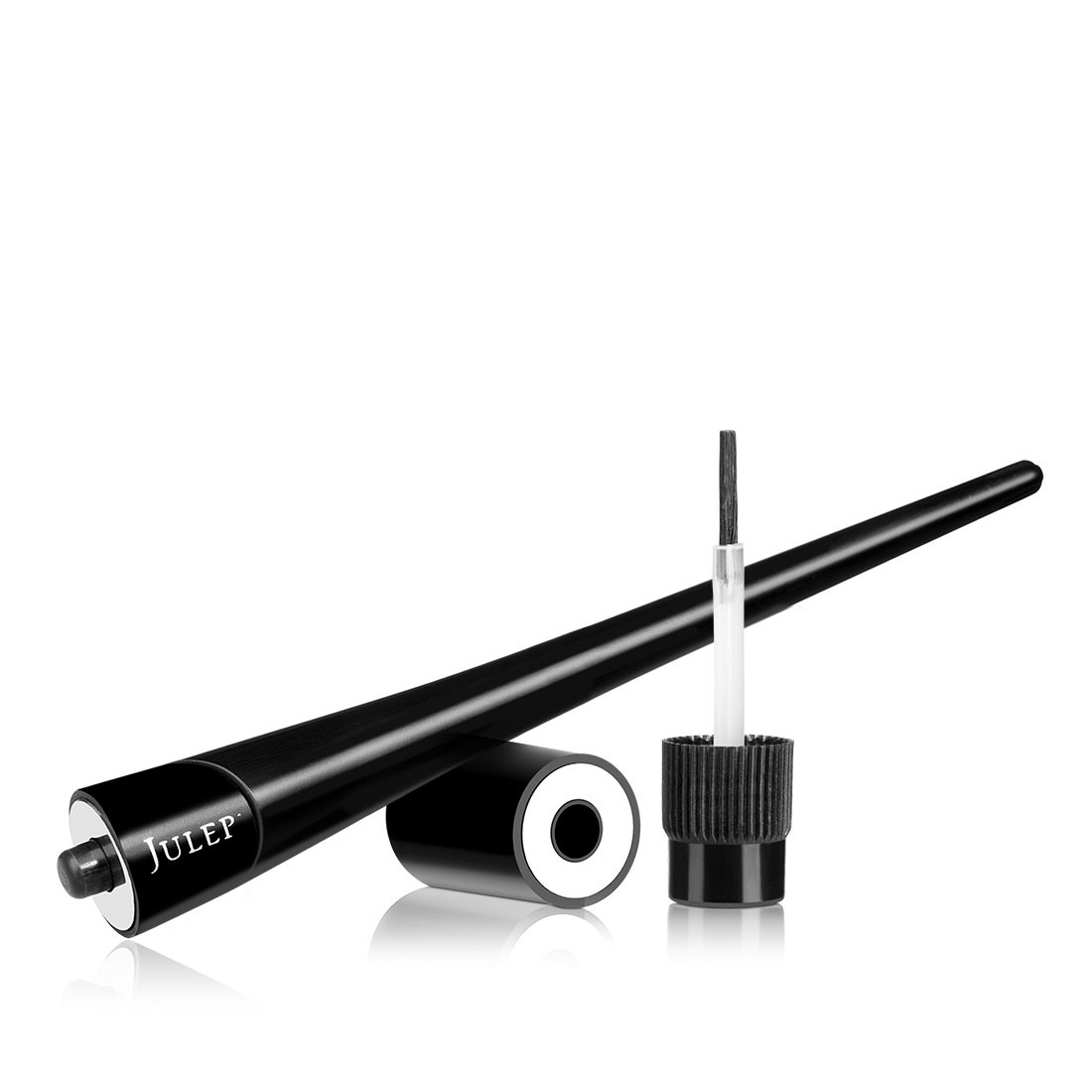 You know how you see the "bestsellers" and "most popular" products in beauty stores, so you of course scoop them up, but then you realize you have no idea how to work them? In "How It Works," we're going to explain to you exactly how to get the best use out of your products, whether they are cult classics or hot off the conveyer belt must-haves. We'll teach you the basics, as well as a few industry expert tips to make sure you're getting the most out of everything you buy.

Much as we love painting our nails, we all have the issues of coloring in the lines and trying to figure out how to paint with our non-dominant hand. Yes, practice makes perfect, but the struggle of trying to make both hands look like you went to the salon — or trying to make the nail art match on both hands — is real. Thanks to Julep's latest innovation, the Plié Wand, though, painting our nails has never been easier.
MORE: Spring Nail Designs: 5 Manicures You Can DIY
Product Perks: 
The Plié Wand comes with three different brush heads — a striping brush, a precision brush, and a dotting tool — so that you have everything you need for a complete manicure.
It snaps on to any Julep polish, meaning you're not limited to certain colors.
With the jointed handle, you can bend the wand for precision with your non-dominant hand.
How It Works:
With any Julep polish (including base and top coat!), replace the cap on the polish with the special Plié overcap, which has a magnet on top. Snap the magnetic end of the Plié onto the cap. The Plié essentially extends your polish brush so that you can have greater control over painting, almost as though you were writing with a pen. There's no right way to hold the wand, though, so you can experiment with your grip to really find what works best for you. When you're done with your dominant hand, you can switch to your non-dominant and, if it feels comfortable, twist the wand for a 90 degree bend, giving you greater control over the brush. If you're going for nail art, simply unsnap the Plié from the polish cap and snap it onto one of the nail art tools (either the striping brush or the dotting tool). Once you're finished with the tools, wipe them off with nail polish remover so they'll be ready for your next manicure. The Plié Wand completely changes the DIY manicure game, ladies.  
Where to Buy: Julep Plié Wand, $25, Julep.com