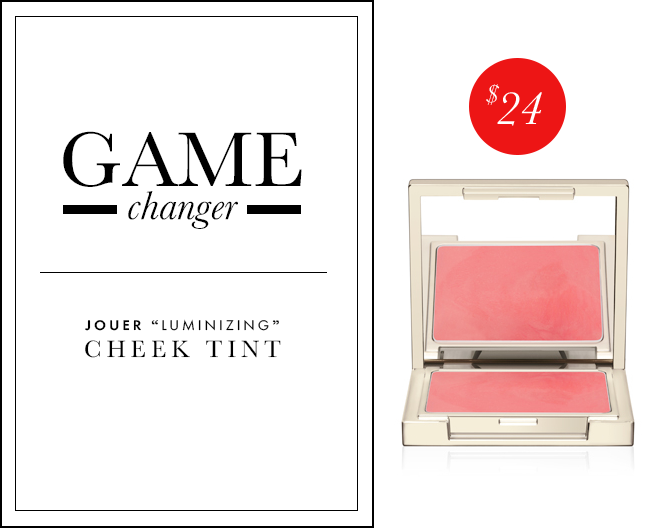 For as long as I can remember, I've been chasing the dewy look. I started drinking more water, took supplements, and even tried my hand at highlighters, but I still didn't have that healthy glow I was really after. It turns out the key to my gleaming-skin dreams was hiding in a blush.
Jouer's Luminizing Cheek Tint ($24, jouercosmetics.com) isn't like other blushes. It isn't a powder or a cream, but instead its consistency is more like a lip balm. When applied, it gives cheeks color, yes, but more importantly, it gives the apples of your cheeks a sheen that's almost impossible to replicate otherwise.
In a sea of blushes, this one has really stood out for me. I've also learned to appreciate the balm-like consistency for the fact that it doesn't move, so I get to enjoy my rosy, glowing cheeks all day long.
Read more: Tips for Glowing Skin