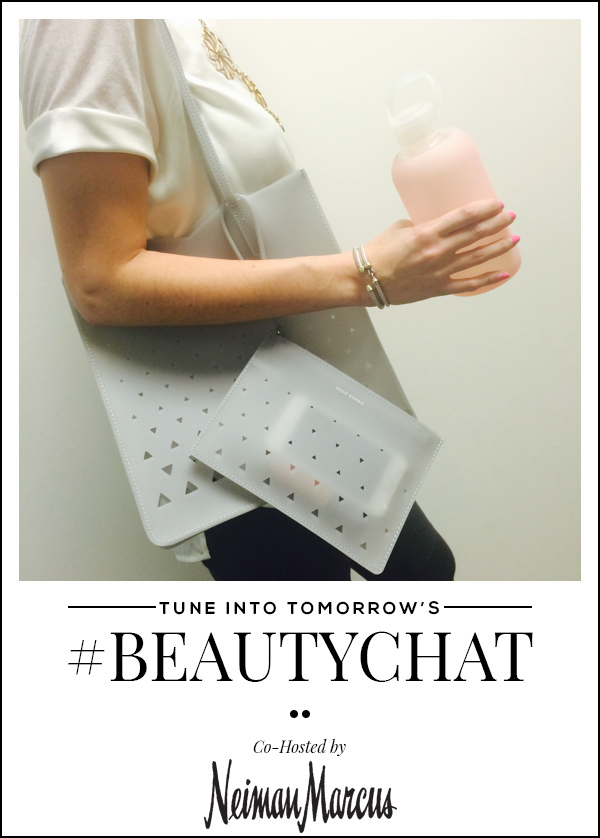 In need of guidance on the latest beauty tips and trends? Then our next #BeautyChat is the place to be.
We've teamed up with Neiman Marcus to co-host our #BeautyChat on Friday, February 20th. In case you've never joined in before, here's what you need to know: Every Friday from 2 p.m. to 3 p.m. EST, you can join Beauty High while we talk beauty and turn to experts (and you!) for advice, by just tweeting @BeautyHigh using the hashtag #BeautyChat to follow along with the chat. During this Friday's chat, Neiman Marcus beauty experts will be sharing their professional advice and helping us answer all of your beauty related questions! If you're like us and have been following all of the fall beauty trends but have some questions as to how to actually try them out, or have any other beauty related questions or tips you'd like to share then #BeautyChat is the place to be!
MORE: Every Instagram to Follow For Fashion Week Coverage
And if all this beauty tweeting is putting you in the mood to shop, then you're in luck because the Beauty Event at Neiman Marcus is in full swing. Now through Sunday March 1, purchase $125 in cosmetics or fragrances in stores and online and you'll receive an Eddie Borgo-designed tote and some must-have spring beauty samples. Purchase $500 or more and receive a matching Eddie Borgo wristlet and deluxe samples!
Tweet soon! Follow us both at @BeautyHigh and @NeimanMarcus!
For more information about our relationship with Neiman Marcus, click here: cmp.ly/3