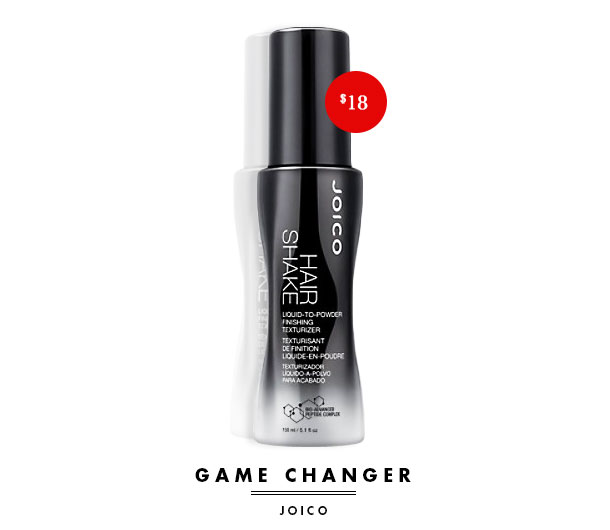 The grass is always greener on the other side, which is the only thing I can offer by way of explanation when people ask me what compelled me to bleach out my naturally dark brown hair to the kind of white blonde that nature certainly did not intend for me to have. To be fair, it looked fantastic (if I do say so myself), but it just wasn't sustainable. Between roots, long hours spent at the salon, and the incredible amount of havoc it wreaked on my hair, it just wasn't worth it for me to maintain.
In the six months or so since I've gone back to brown, not only have I mourned my platinum like a lover lost at sea, but I've also struggled with finding ways to make my limited supply of wildly damaged hair look less pathetic. I have naturally fine hair with a slight wave to it, so I gravitate toward products that add volume and texture—but, in my compromised state, a lot of my old favorites have only served to weigh my hair down, tangle it beyond repair, or even make the breakage more noticeable.
The upside of this is that I've been trying lots of new products in search of things that breathe a little bit of life into my hair without making it crunchy or matted. I had heard good things about Joico Hair Shake Finishing Texturizer Spray long before I inconspicuously snagged it off the desk of a coworker (and friend, I don't just go around stealing things from anyone), but even so I was thoroughly impressed by how good the liquid-to-powder formula left my hair both looking and feeling.
Spritzed generously on dry hair from the roots down to the midsections, this spray gives serious volume and beachy texture that feels soft to the touch rather than with the telltale grit or stickiness of many similar products. It makes my super fine hair look thick and luscious, which is a feat in and of itself, not to mention the fact that it helps to conceal what I affectionately refer to as my tiny mullet (courtesy of rounds upon rounds of bleach). What else is there to say? It's the perfect way to infuse lackluster hair with sexy texture and body, even and especially if there isn't much hair to begin with. Every fine-haired girl would be wise to pick this one up.
Read more from Daily Makeover: 20 Tips and Tricks for Thicker Looking Hair