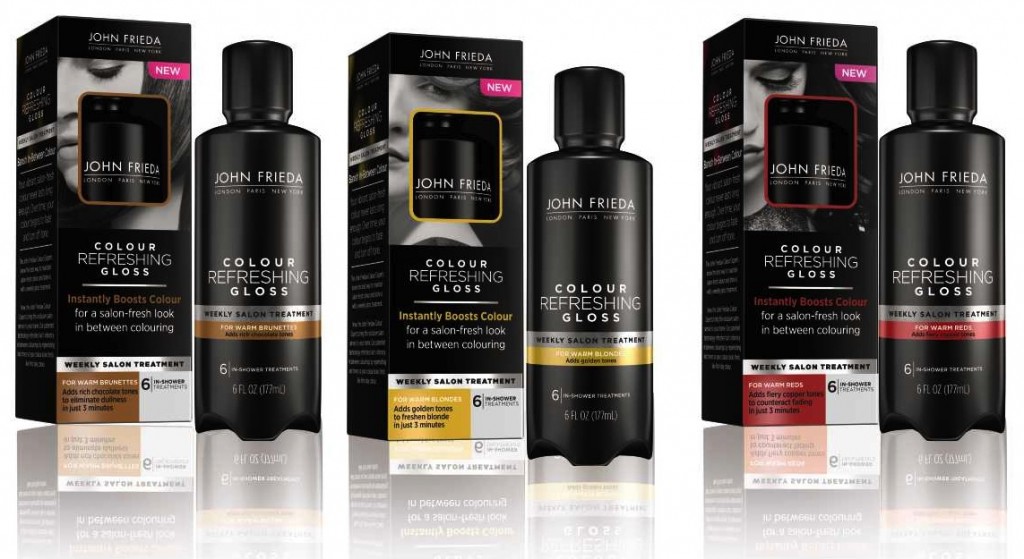 You know how you see the "bestsellers" and "most popular" products in beauty stores, so you of course scoop them up, but then you realize you have no idea how to work them? In "How It Works," we're going to explain to you exactly how to get the best use out of your products, whether they are cult classics or hot off the conveyer belt must-haves. We'll teach you the basics, as well as a few industry expert tips to make sure you're getting the most out of everything you buy. 
The second you step out of a hair salon you feel like a new woman. Sadly, after a few shampoos and some time spent in the sun, hair color typically begins to fade just a bit. Despite the fade, though, it's not quite time to head back to the salon for another coloring, so you're stuck in a weird waiting pattern of having semi-dull hair color for weeks at a time. It inevitably becomes a viscous, expensive cycle. Thankfully, the John Frieda Colour Refreshing Gloss meant for at-home hair glossing between visits keeps your hair looking vibrant day in and day out.
Product Perks: 
Available in a range of six shades, the gloss works with every hair color.
Results are subtle, meaning that even the ladies who are the least skilled in the hair department can't really mess up.
The whole process takes less than 15 minutes and happens while you're in the shower, so it's quick and painless.
MORE: Semi-Permanent Hair Color, Explained
How It Works: 
First, choose your gloss color based on the color of your hair. After shampooing and conditioning your hair, squeeze out any excess water (and try to avoid the shower head hitting your hair for a while). Squeeze a quarter-sized amount (larger if you have longer hair) of product into your hand, then spread it from the roots through the entire lengths of your hair. Repeat this 3-5 times to ensure the middle and ends of your hair are saturated with gloss. Wash your hands with soap, and if you're using a darker gloss, don't worry, the hint of color will come off your hands. Leave the gloss on for at least three minutes (we like to leave it on for about 10-12 minutes) then rinse. Use the gloss once a week to keep your color fresh between salon visits!
Where to Buy: John Frieda Color Refreshing Gloss, $11.99, Drugstore.com