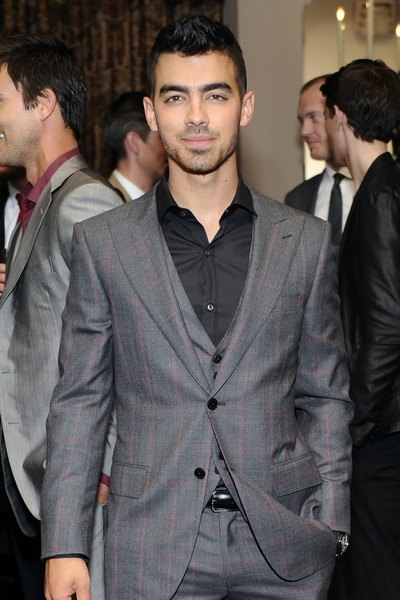 Photo: © Credit: Stefanie Keenan/WireImage
Joe Jonas wants his own fashion range.
The Jonas Brothers singer recently went to a Calvin Klein fashion show during Milan Fashion Week Menswear and says the label is keen to team up on a clothing collaboration.
He said, "I went to a Calvin Klein fashion show (during) and it was really cool to kind of understand that world of fashion and diving in was really fun. They (Calvin Klein) wanna do some stuff, I wanna do some stuff with them. So I'm looking forward to it."
Joe has always been into fashion and says it's important to wear the right clothes in order to get the correct mindset.
When asked to give fashion advice to men, Joe told website Celebuzz, You just gotta be comfortable with what you wear, but just go out of your comfort zone on certain things. You don't want to be in super tight fitting clothes all the time, but if it's a jacket and you say 'I don't know,' try it out. It helps your creativity when you wear clothes."


Try on hot fashion accessories in the Makeover Studio!