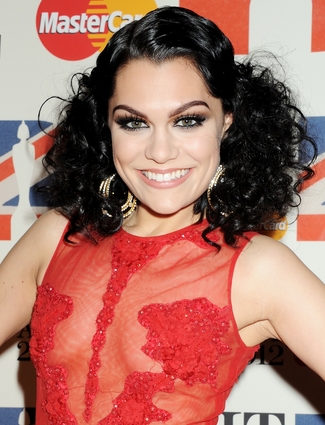 Photo: Dave M. Benett/Getty Images
Another pop star is shaving her head, but not for Britney reasons. Jessie J, whose curly black locks are iconic on the red carpet, is taking it all off for cancer.
Try on Jessie J's hairstyles in the Makeover Studio
The Domino singer explained, "I'm doing it because I met some kids who had cancer, and I thought, 'Why not?'"
There's no room to back out, as the songstress vowed to televise the event live on April 12th. With mere weeks to go until Jessie J shaves her head for charity in front of the world, she still hopes to raise nearly $1 million dollars.
But the drastic makeover isn't entirely selfless. "I can't wait to get rid of the-girl-with-the-bob. It's too harsh," the singer said. "I think that image helped me make an impact, but it's time for it to go. I want to see what people make of me – someone who's supposedly all about image – without it."
Are you excited for Jessie's new look?