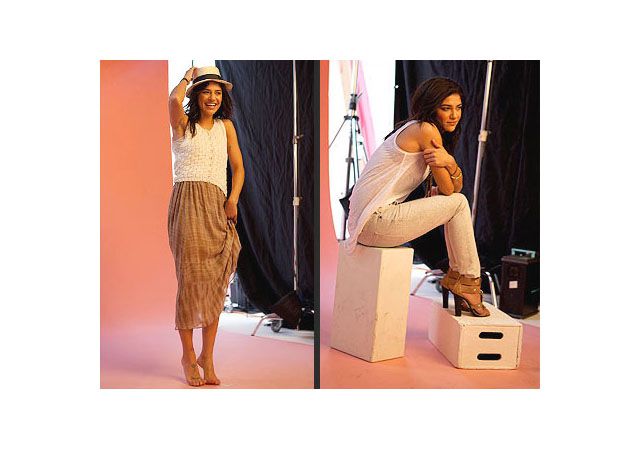 Armpits have been a major subject of conversation in the beauty industry this past week, after Dove released information from a survey letting us in on the fact that most women (93%!) don't like their armpits.
Taking that information, those wise ones over at Dove are launching a new product, Dove Ultimate Go Sleeveless deodorant/anti-persipirant, which will apparently not only give your pits some sweat-proof protection, but also moisturizers and a dose of vitamins. And better yet, this magic be-all end-all of deodorants is formulated to minimize those white deodorant marks that get on your little LBD (or everything else for that matter).
Jessica Szohr, one of our favorite Gossip Girls, is the face of Dove's Go Sleeveless product. Not only is she up close and personal with her pits in the campaign images, but she's also doing a contest with Dove on Facebook in which you will be able to design sleeveless tops, and the grand prize winner (which Jessica will choose with the help from some experts) will win a $5,000 shopping trip with Jessica in NYC. Good luck!
Photos Courtesy of Dove