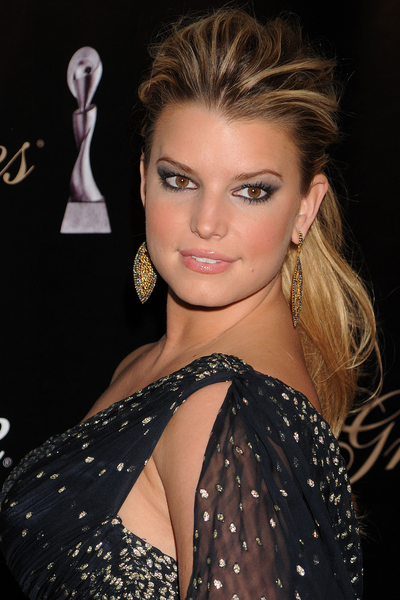 Photo: © Jeffrey Mayer/WireImage
Jessica Simpson has dropped three dress sizes in recent months. The singer-and-actress–whose weight has fluctuated over the years–is now in the shape of her life after employing fitness trainer Danny Musico who created an exercise regime just for her.
Former professional boxer Danny – who also trains Leonardo DiCaprio, Justin Bieber and Jessica's dad, Joe Simpson – said: "She's getting leaner and told me she went down three dress sizes. She's pushing herself to new levels. She'll run for three minutes as fast as she can, then rest for 30 seconds, then box for three minutes and so on.
The High Definition Training combines boxing, cardio and weights and Jessica is enjoying every moment of it.
She told In Touch Weekly: "It's a 60-minute, interval-based workout. The best part is the punching – it gets a lot of aggression out!"
Jessica–who is fronting her own show The Price of Beauty–and Danny try to meet four times a week but he admits her busy schedule sometimes proves a challenge.
He said: "With her clothing line and getting ready for another season of The Price of Beauty, it's hard to find the time. But when she's at the gym, she always gives 100 per cent."