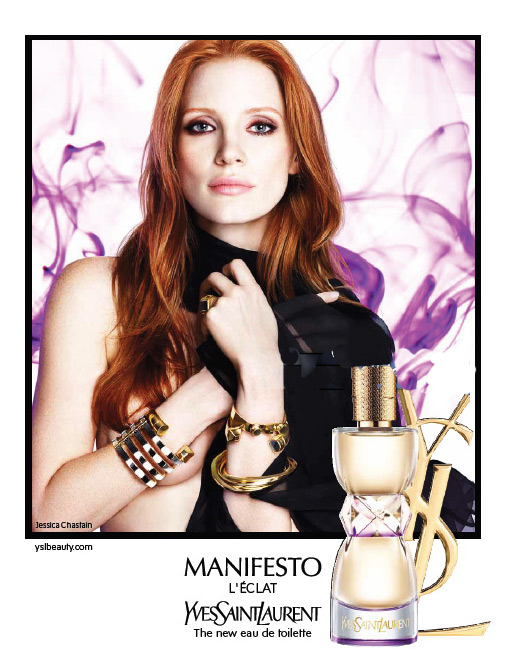 In her third installment of Yves Saint Laurent Manifesto fragrances, Jessica Chastain's ad for Manifesto L'Eclat Eau de Toilette was revealed today, featuring the actress wearing a purple smokey eye (appropriate for the color scheme of the ad) and loose, undone waves. Jessica is also only wearing what appears to be half of a shirt, a bit of a questionable wardrobe choice.
MORE: Jessica Chastain Debuts Ombre Hair at Paris Fashion Week 
YSL's Manifesto L'Eclat Eau de Toilette was designed to be a fresh fragrance with a sense of style and femininity. Notes of jasmine and freesia pair with orange blossoms and vanilla for a scent that's absolutely gorgeous. Available in 2014, the fragrance will come in 30, 50 and 90 ml Eau de Toilette.
[ONTD]