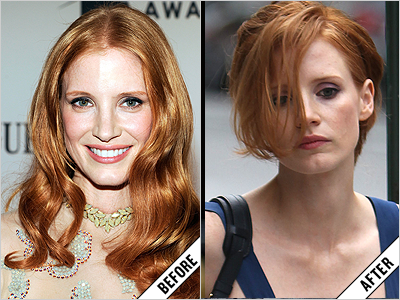 Photos: Getty Images
While filming her new movie, The Disappearance Of Eleanor Rigby, Jessica Chastain stepped out with a dramatically shorter hairstyle.
8 Shocking Celebrity Makeovers
The actress has never shied away from changing her hair for a role. In The Help, she sported short, bleach-blonde curls. While the crop really suits her, we still aren't sure if this is a real cut or just a convincing wig.
Try On Celebrity Looks in the Makeover Studio!
What do you think of the new look?