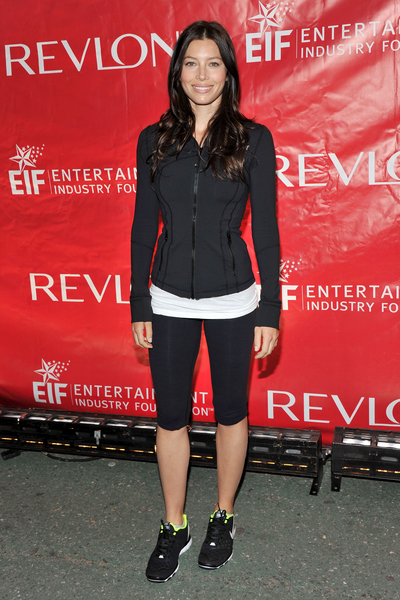 Photo: © Stephen Lovekin/WireImage
Jessica Biel credits martial arts with helping her maintain her stunning figure.
The beautiful actress is famed for her amazing body and she admits she works hard at it but has now found an exercise which makes her look and feel good.
Need more help getting in shape? Check out these simple tips to help you lose weight!
She said, "I'm really into martial arts now, it's the most amazing workout ever! And since I've been working with a partner, I've learned some awesome self-defense moves and most importantly, how to redirect someone's energy. It gives me a real sense of empowerment."
The 29-year-old beauty told Look magazine, "Yoga definitely helps me with my beauty routine. When I'm stressed, it starts to show in my skin, so anything I can do to relax my mind will help. I think healthy skin comes as much from within as from the outside, so a healthy lifestyle is important. Drinking plenty of water and getting lots of sleep are essential. I incorporate omega 3 into my diet and lots of coconut oil and coconut butter."


Try on Jessica Biel's hairstyles in the Makeover Studio!