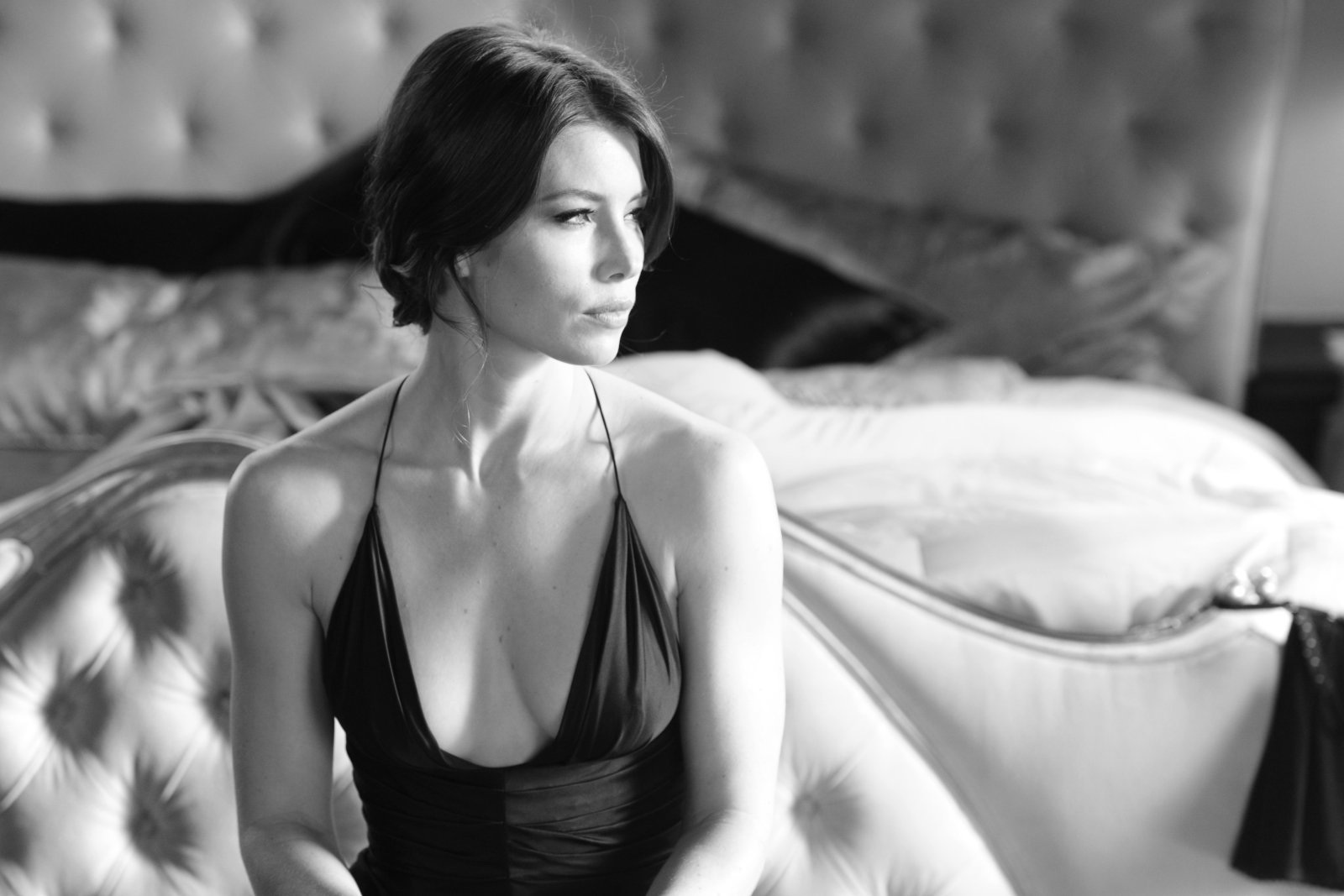 Here at Beauty High, we've tested out our fair share of mascaras, and very few of them live up to their hype. However, the newest release from Revlon, Grow Luscious Plumping Mascarawhich hits shelves this monthbecame my new favorite the instant I put it on. Seriously, the length and volume this stuff gives my lashes is comparable to the time I tried out mink eyelash extensions, which was pretty insane.
It's no wonder then that the face of the brand, Jessica Biel, is a huge fan of the formula, which actually conditions your lashes and helps them grow. She's the star of its new commercialalongside the very sexy Pharellwhich was directed by Black Swan's Darren Aronofsky. We asked Jessica about filming the new ad campaign, as well as about her essential beauty products and all-time favorite beauty icons.
How did the shoot go? It seems so glamorous, almost like an editorial!
It was quite glamorous and it really did feel like a film. Our director, Darren Aronofsky, is amazing. He helped create characters and this little vignette of "what is the larger story?" He would say things to me like, "OK, now when you look over your shoulder, this is an ex-lover who's back," or, "This is your husband who you haven't seen in a while." It just creates a look. I had people throwing different things out at me and it changed the feel completely each time. We got to play around with that and it was quite a creative experience. Also, Pharell is a dollcool, generous, lovely to work with. No drama.
What are your top five beauty essentials that you'd never travel without?
1. Revlon Grow Luscious Mascara. It can be plumping or natural, light lashes. Whatever you want.
2. Dermafoliant by Eminence which is also a powder so you can travel with it.
3. Burt's Bees Chapstick
4. Dry Shampoo so if you get a little oily, you can easily fix it. Dry shampoo is pretty great!
5. Eminence powder sunscreen so there is no situation with liquids while traveling. It's so sad we can't travel with anything, but it's important to always have sunscreen with you!
Do you have any beauty icons?
I have always thought Brigitte Bardot looked beautiful. Super va-va-voom glam queen but always simplejust a cat-eye and lip and maybe a bit of mascara. Right now, I really love Cate Blanchett. She's just so stunning, beautiful and fair skinned. She's not trying to do anything or be anything she's notshe's a classy, chic to the nth degree, confident women.