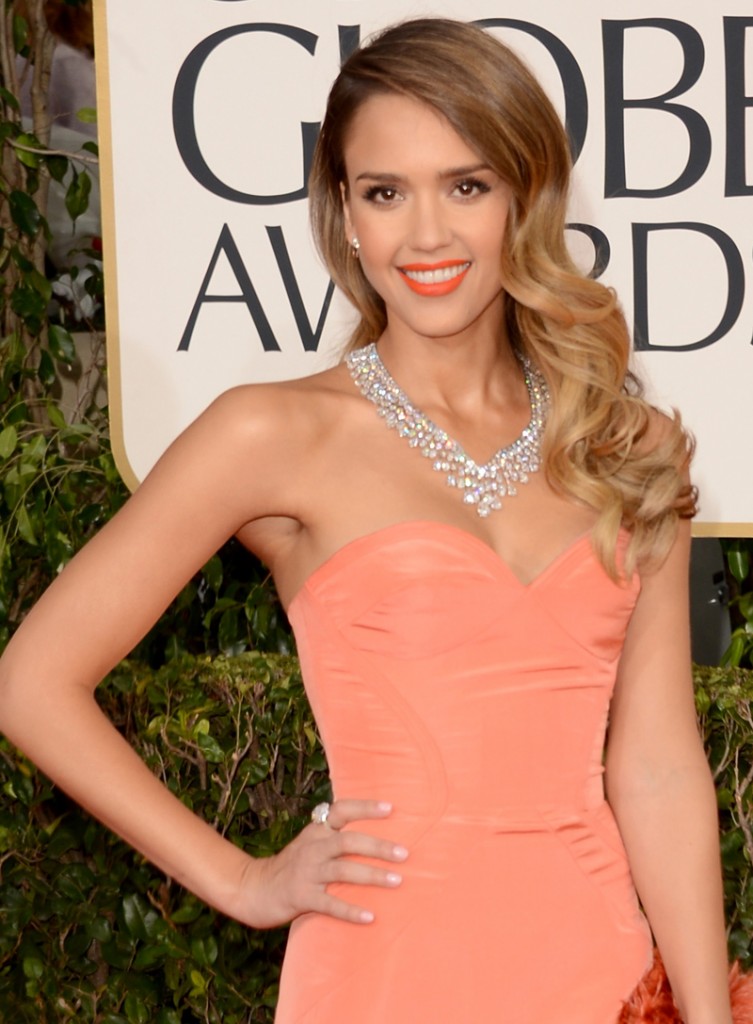 Fad or fabulous? We test out the newest diets and beauty treatments in our We Tried It series. Which ones work and which ones aren't worth it? Read on and find out…
Ever since Jessica Alba revealed that she lost the majority of her baby weight by wearing a tight-fitting corset for three months, I've been secretly dying to try it out. Could this be the diet I've been waiting for? The one where I don't have to do much of anything, and the inches are, quite literally, squeezed away? If it worked for Alba—and let's face it, she looks fantastic—would it work for me?
For a full seven days, I strapped on AMIA's Almighty Cincher ($54, hourglassangel.com), which is a little more expensive than shapewear like Spanx, but it's also a lot cheaper than, say, personal training sessions.
According to AMIA's press release, the Almighty Cincher not only trims 1-3 inches off your waist "in seconds," it also can improve posture and reduce back pain. "Some users wearing the Almighty Cincher 8-10 hours a day for 30 days reported sustained reduction of one to four inches in the midsection," continues the release, "through the science of compression to support long-term slimming and by stimulating thermal activity and perspiration to mobilize fat and toxins."
One to four inches? I'm in.
Getting It On
On the box, the Almighty Cincher is referred to as "the midsection makeover," and, regardless of its weight-loss effects, it's a great reminder of why girdles have long been popular. Strapping on this bad boy every morning dramatically slimmed my hips and waistline (I was amazed), though it takes some arm strength and wiggling, and the fit isn't perfect. On me, for example, the corset was extremely snug at the hips and a bit looser at the rib cage—which meant I didn't exactly feel comfortable wearing in a slim-fitting dress during the week. On Day One, fastening it was a real challenge, but by Day Four, I had gotten the hang of it.
The corset is certainly not what I would call comfortable, but it's certainly not as debilitating as I'd feared. True, bending at the waist presents something of a challenge—and sitting at a desk is much more comfortable without a stiff undergarment strapped around your waist and hips—but you get used to it quickly, and it truly does do wonders for your posture. What's more, the fabrication of this thing is seriously impressive: All day, I was expecting the corset to ride slowly up my mid-section, but this sucker does not move. I wish my jeans, tights, and bra were as stoic as this corset.
How Long We Wore It
Considering I only wore the corset for a week, I was determined to wear it for the full 8-10 hours each day. Honestly, there's no "good time" to take off a corset anyway—you find yourself asking questions like, "Will this corset I just took off in an office restroom fit into this purse?"—so putting it on in the morning, wearing it to work, and taking it off when you get home is the most logical thing to do.
That said, the weekend presents a major challenge. I was out running errands on Saturday, so I managed to strap on the corset and get in a good seven hours of wear, but on Sunday, I just wanted to sit around the house and be lazy. There is nothing about a cinched corset that can be "lazy," and watching bad TV on the couch is just not as satisfying when you're wearing waist-squeezing shapewear.
The Day-to-Day Effects
Going into the week, I assumed that the corset's secret function would be to keep me from eating much of anything—a bit like an external lap-band. At first, this was certainly true: On Monday, I ate a Thai noodle dish for lunch a bit too quickly and felt like I was going to barf about 30 minutes later. I certainly didn't make that mistake again, though I was able to eat pretty healthy portions. I had a burger on Friday without missing a beat. Picture your skinniest pair of skinny jeans, and you're not that far off in terms of your eating limitations. All that said, there's no binge-eating while you're wearing this thing—you know your limits.
By Day Three, I'd encountered another unfortunate side-effect—chafing. The good news is that the corset really doesn't move during the day. The bad news is that it can leave marks on your hip bones. (As you can imagine, there are quite a few tight edges in this operation.) By the end of the week, the little chafing marks had become quite uncomfortable, so I'm not sure how folks manage wearing it for a full month. Vaseline?
The Final Results
I don't mind admitting that I wasn't expecting any real results. I'd only worn it for a week, after all, and I'd continued to eat relatively normal portions. As such, I was pretty darn surprised to see that my hips and waist were a little less than an eight of an inch smaller when I took my measurements after seven days. (I re-measured, just to make sure.) One could argue that that's within a margin of human error, and who knows if the shrinkage was due in part to the cincher's after-effects (read: I could fill out within 24 hours), but I was surprised and pleased. I'm not sure I'd be willing to wear the corset for another three weeks, and I remain convinced that healthy eating and exercise probably have more long-lasting effects than a corset diet, but the overall experience was certainly not as painful as I'd initially feared.
Read more: We Tried It: A Completely Sugar-Free Diet