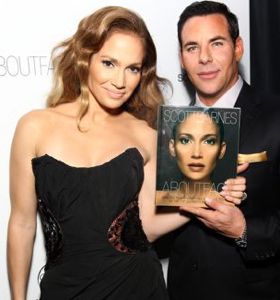 Photo: Sara Jaye Weiss /StarTraks
Ever wish you could glow like J.Lo? Well, meet the man behind her famous face. Celebrity makeup artist and glow man extraordinaire Scott Barnes recently threw a party to celebrate the launch of his new book, About Face. There to celebrate were some of his famous friends, including Miss Lopez herself, Christian Siriano, Kat De Luna, Kelly Rowland and Wendy Williams.
Barnes is famous for his ability to give women an inner light and in the book he shares some his trademark transformational secrets. One of our favorite beauty tips from Barnes has to do with sculpting. Before he puts anything else on–concealer, foundation, blush–he first enhances a woman's facial bone structure with contouring and highlighting creams and powders. Most makeup artists will sculpt after they've put on your foundation and concealer, but Barnes swears that sculpting beforehand creates a gorgeous inner radiance that looks natural and ethereal. One look at Jennifer Lopez and we saw instantly what he meant!
Speaking of J.Lo, the megastar gave us the scoop on the best beauty tips she picked up from Barnes.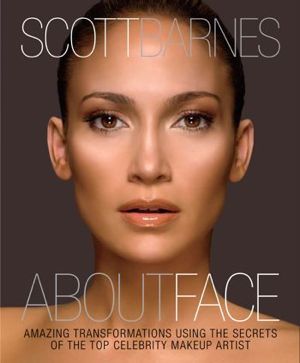 "The number one beauty tip Scott has taught me is to stay out of the sun. We've always worked with bronzers and self-tanners instead. It's been over 10 years now that Scott has been telling me to stay out of the sun and it has saved my skin."
Jennifer also dished on one her favorite skin care products: Dr. Hauschka's Rose Day Cream. It uses rose petal, rose hip and avocado to protect your skin from dryness and irritation and help seal in moisture and create the perfect canvas for your makeup.
J.Lo also added this praise: "The best thing about Scott is that when you sit in his chair, before he puts a stitch of makeup on you, he makes you feel like you're themost beautiful woman in the world."
If you want to learn more of Scott's insider secrets and unique tips, including how to create the looks of some of your favorite stars, check out About Face, on sale now.